Representation for Residents Suffering from Self Neglect in a Nursing Home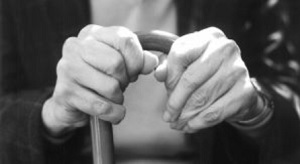 Nursing home abuse can take on a myriad of forms – financial, physical, emotional or even sexual. It can be as subtle as a demeaning manner of speech or as overt as the bruising and breaking of skin. But when an individual fails to take care of him or herself due to diminished capacity, and begins to suffer as a result, it may be an instance of self-neglect. While not often discussed, self-neglect makes up the highest percentage of nursing home abuse reports nationwide. If you have a loved one that is currently suffering in a Texas care facility, give a compassionate Dallas nursing home abuse lawyer from Crowe Arnold & Majors, LLP a call today. We have handled nursing home abuse cases throughout the greater Dallas area and we understand the difficult questions that accompany cases of self-neglect.
Call Today and Schedule a Free Case Consultation
No matter how the situation may have arisen, self-neglect can still constitute a level of abuse in the state of Texas. Nursing homes are required to report patterns of self-neglect to their superiors and by extension, the immediate family. Failure to do so can result in serious health issues over time. Some of warning signs to consider whenever you visit your loved one:
Declining personal hygiene – brushing teeth, combing hair, clipping nails, etc.;
Ignoring mail, phone calls, texts or other important communications;
Refusing to eat food, drink water or any other nutrients;
General apathy and emotional withdrawal.
Nursing home abuse is an unfortunate truth that continues to plague our nation's healthcare system. If you have reason to believe your family member is suffering from abuse while in the care of a dedicated nursing facility, don't hesitate. Call Crowe Arnold & Majors, LLP today and get the information you need to make an informed decision. Dial (214) 231-0555 or submit your information and a representative with be with you shortly.
What Causes Self-Neglect in Nursing Homes?
As stated by the National Adult Protective Services Association (NAPSA) self-neglect manifests itself in "an adult's inability, due to physical or mental impairment or diminished capacity, to perform essential self-care…", outside of personal choice or lifestyle. Yet its root cause is a divisive issue. Ask one health care specialist you will get one answer, speak with another psychotherapist and you may get the exact opposite rationale. For better or worse, such habits are currently judged on a case-by-case basis.
Only by accurately monitoring the behavior and reporting it, can caregivers help family members and doctors find a way to remedy the situation in a timely fashion. Some of the more frequently encountered reasons for self-neglect include:
Dementia – Older individuals often face declining cognitive acuity. As a result, they simply forget to take care of themselves and over a period of time it becomes a health issue.
Depression – Our elders are just as likely to suffer from depression as the rest of the population – sometimes even more so. Depending on the severity, older individuals may simply give up on taking care of themselves.
Isolation – The root of most nursing home abuse, isolation in a care facility can lead to severe self-neglect. Without open communication with the staff, and trust in their commitment, an older individual can lose all desire to enjoy their lives.
The Right Representation in Dallas, Right Now
For additional information on elder abuse in nursing homes contact the Dallas personal injury lawyers at Crowe Arnold & Majors, LLP today, at (214) 231-0555. Let our experience, resources and dedication help you make the right choice for your family.