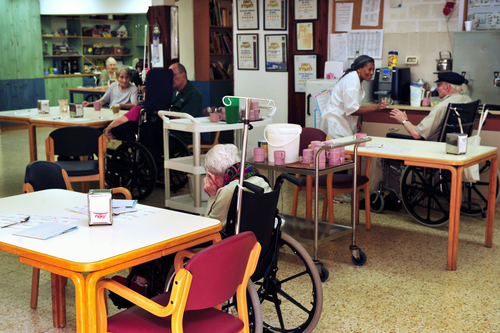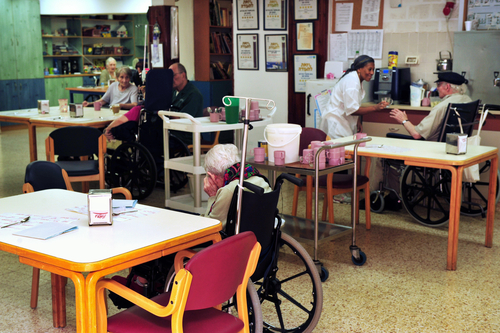 Dehydration and malnutrition may be signs of nursing home neglect. Those are two signs that our team of Dallas nursing home abuse lawyers at Crowe Arnold & Majors, LLP, look for when we represent nursing home residents.
Individuals typically decide to move into a nursing home in the first place– or their family decides for them– because they can no longer live independently. To some degree, they need daily assistance for the essentials, and nothing is more essential than food and hydration.
We'll Be Your Voice and Stop the Abuse
Click below for a FREE case review and consultation.
Plus no fees unless we win!
REVIEW MY CASE
Reasons Why Nursing Home Residents May Be Dehydrated Or Malnourished
Nursing homes are responsible for ensuring that each patient is properly nourished and hydrated. Family members of the residents rightfully count on these basic needs to be met on a regular basis. However, suppose a nursing home is understaffed or trying to cut back on costs. In that case, it can be challenging to maintain all the residents' dietary needs, yet that is still their responsibility. Each person living in a nursing home is unique and has different needs, which includes their medications.
Is Your Loved One Showing Signs of Malnourishment? Click Here to Call Our Law Office
Further complicating matters is that some of the residents may not know whether these needs are being met, or they may be unable to communicate that they are not. A qualified personal injury attorney knows that the nursing home is responsible for administering food, water, and medications to every single individual in the nursing home. However, often this is not the case.
Your Loved One Is More Prone To Malnutrition And Dehydration
Nursing home patients are more prone to be malnourished or dehydrated than younger people for a variety of reasons, including the following:
Their body's ability to conserve water has decreased
Due to mobility issues, they cannot eat or drink independently
Many of these residents are unable to cook or otherwise prepare food on their own
Certain medications can cause dehydration and a loss of appetite as side effects
They may have trouble swallowing food or fluids
Due to specific health concerns, they may have a restricted diet
Medical issues that cause diarrhea, vomiting, or increased urination
Call Now For a FREE Consultation!
Malnutrition and Dehydration Signs
Nursing home abuse and neglect can be challenging to identify, so it is essential that you keep a close eye on your loved ones for signs of malnutrition or dehydration. Some of these signs include the following:
An increase in thirst or hunger
Weight loss
Confusion
Weakness
Canker sores, white patches inside the mouth, or noticeable redness of the tongue
Irregular bowel movements
Infrequent urination
Why Is Dehydration Dangerous?
While dehydration is dangerous for people of all ages, it can be especially dangerous for the elderly, and here are some of the reasons why:
It can cause kidney and urinary issues
It can cause seizures
It can lead to blood clots
It may result in hypovolemic shock
Death is even possible in extreme cases of dehydration
If you notice any of these signs, it may be time to contact a Dallas elder abuse lawyer from our team.
Call Now to Speak to an Experienced Personal Injury Attorney!
Why Is Malnutrition Dangerous?
Similarly, malnutrition in the elderly is especially dangerous, as it can lead to several complications, including the following:
A decrease in the functioning of the immune system: This can lead to increased difficulty in fighting off illnesses and diseases or to heal wounds and infections.
Weakness in muscles and bones: Falls are already somewhat common for the elderly, and with weakened muscles and bones, these falls are more likely to occur and more likely to cause fractures and broken bones.
A decrease in the functioning of vital organs: This can lead to poor health in the eyes or kidneys and lead to memory loss.
How Do You Know If Your Loved One Is A Victim Of Nursing Home Neglect?
To prove that your loved one is being neglected by the nursing home and suffering from malnutrition and dehydration, a medical professional can help you make that determination. Being able to track down your loved one's nursing home records is vital, as that enables you to see a documented history of their symptoms and diagnoses.
Proving that the nursing home has a duty to keep your family member properly nourished and hydrated should be relatively straightforward in the contract you signed with the nursing home. It is also a fundamental legal obligation that all nursing homes undertake.
No Fee Unless We Win! Call Today and Speak to an Experienced Personal Injury Attorney!
Call Us Today For A Free Consultation
At Crowe Arnold & Majors, LLP, our Dallas elder abuse lawyers take pride in advocating for nursing home residents. If you believe your loved one is suffering from dehydration or malnutrition in a nursing home, contact us today for a free consultation– we are available 24 hours a day. We work on a contingency-fee-basis, so there are no upfront legal costs.