Abandonment in a Nursing Home Facility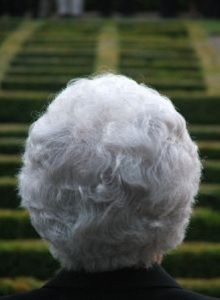 When a loved one enters a care facility or nursing home, we expect their needs to be met in a timely and appropriate fashion. After all, they would not be in a elder care residence if they didn't require round the clock attention. So when it becomes clear your loved one is receiving far below the necessary amount of care to maintain a dignified and healthy life, it may be time to take legal action. At Crowe Arnold & Majors, LLP our personal injury lawyers take elder abuse very seriously. The mistreatment of our loved ones, specifically their complete and total abandonment, is a black eye on our nation's care facilities. We believe it is your right, and our duty, to stand up to these negligent caregivers and hold them accountable for their misdeeds.
To schedule a free and confidential appointment with a top Dallas nursing home abuse lawyer, contact our office at (214) 231-0555 or submit your information using the request form below.
But don't delay. If you are reading this page, you more than likely have serious reservations about the level of care your loved one is receiving. Above all, if you believe your family member's life to be in danger, you should speak with the proper authorities immediately. Contact the care home's management, your local Adult Protective Services (APS) or any other department that could help remedy the situation before it becomes too late. Calling 911 is certainly not out of the question.
What Does Nursing Home Abandonment Look Like?
When an individual is "abandoned" in a nursing home, it tends to have a different connotation that what we typically think. Individuals in declining health or in their twilight years often require non-stop care. What may seem like minutes or hours to us can mean a lifetime to nursing home resident. In a very short amount of time an elderly person can become dehydrated, miss their medication, or fall to the floor. Those who are charged with the care of our loved ones must be on constant watch, as to head off any potentially life threatening situations.
Unfortunately though, this is not always the case. Some of the more common types of nursing home abandonment we have encountered, include:Left in soiled sheets or beds for extended periods of time;
Left without water, food or proper medication;
Left in wheelchairs or in a public space for extended periods of time;
Calls for help never answered or ignored.
But how can you be sure? While it may be entirely possible the staff is not attentive and failing to preserve your loved one's wellbeing, how can you tell? Some clear warnings signs to look for while you are visiting include:
Calls to the nursing station are never answered;
You find dirty bed sheets, yesterday's food or medical trash in the room whenever you visit;
Your loved one is often wearing the same clothes as the day before.
When Should I Speak With a Qualified Dallas Nursing Home Abandonment Attorney?
Provided you have ruled out any immediate danger to your loved one's health, we highly recommend contacting Crowe Arnold & Majors, LLP at your earliest convenience. Let our dedicated team of Dallas personal injury lawyers help you find the answers you seek today. Call (214) 231-0555 for more information.
Additional Information
Nursing Home Allegedly Abandoned 14 Old And Sick Patients: https://www.businessinsider.com/nursing-home-allegedly-abandoned-patients-2013-10
Elder Abuse – Texas Attorney General: https://www.texasattorneygeneral.gov/consumer-protection/seniors-and-elderly/how-spot-and-report-elder-abuse-and-neglect
Neglect and Abandonment – U.S. Department of Justice: https://www.justice.gov/elderjustice/neglect-abandonment