Representation for Elderly Victims of Emotional and Mental Abuse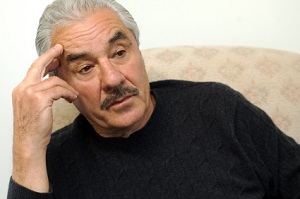 Emotional and psychological abuse may not leave any physical marks or scars, but they can be just as harmful, worsening the victim's quality of life substantially. If you or a loved one is a resident of a nursing home, you should not have to endure such ill treatment. Please don't hesitate to reach out to the compassionate Dallas nursing home abuse attorneys at Crowe Arnold & Majors, LLP to get the legal counsel you or your loved one need to end the abuse and bring justice to the perpetrator.
You can call us at (214) 231-0555 or submit an online contact form and one of our dedicated team members will get back to you promptly. We provide comprehensive consultations free of charge and a personal injury lawyer from our firm is willing to come to you if you are unable to travel to our office.
Common Forms of Emotional and Psychological Abuse in Dallas Nursing Homes
Since many nursing home residents cannot properly care for themselves due to disability or illness, they are placed in a highly vulnerable position and thus susceptible to emotional and psychological abuse, which can take on many forms, the more common of which include the following:
Verbal Degradation – Screaming or yelling at residents, humiliating them, making sarcastic or otherwise hurtful remarks.
Verbal Threats – Intimidating or threatening residents who have the right to feel safe in the nursing home.
Manipulation – Exploiting a resident's dependency or otherwise manipulating him/her to the point of distress for the sake of gaining some form of advantage.
Neglect or Isolation – Withholding necessary goods or services, giving the "silent treatment," or forcing the resident into isolation from friends, family, and desired activities.
If left ignored or undetected for a significant period, these types of abuse can have long-lasting adverse effects on the victim's well-being and happiness.
What Are the Warning Signs of Emotional and Psychological Abuse?
Vigilance is essential to preventing emotional abuse in a nursing home. If you are a friend or family member of a nursing home resident, make sure to visit them frequently and look for any of the following red flags:
Depression
Withdrawal
Anxiety
Agitation
Confusion
Mood swings
Low self-esteem
Seclusion
Sudden, unexplained erratic behavior
If any of the above behaviors noticeably becomes a pattern, then it is highly likely that your loved one is a victim of emotional and psychological abuse. Make a report to the proper authorities and consult with a trusted personal injury attorney right away.
Nursing Home Abuse Lawyers Protecting Nursing Home Residents in Texas
At Crowe Arnold & Majors, LLP, we firmly believe that no one should be subjected to emotional and psychological abuse in a place that is supposed to be nurturing and safe. For this reason, our legal team works tirelessly to help protect nursing home residents in Texas from abuse and recover them maximum compensation for the horrible acts they have suffered. Please let our Dallas personal injury lawyers handle your case so you can have peace and contentment restored in your life.
Contact our office at (214) 231-0555 today to learn more about the services our firm provides.
Additional Information
Elder Psychological Abuse – U.S. Department of Justice: https://www.justice.gov/elderjustice/psychological-abuse