Assisting Victims of Elder Fraud and Financial Exploitation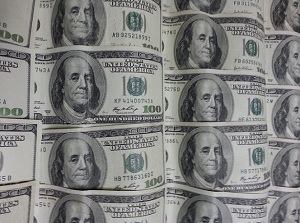 When people think of nursing home issues, they often think of physical and emotional abuse, abandonment and neglect. However, there is one form of nursing home abuse that is just as harmful and prominent as the others, if not more so, yet tends to get overlooked, usually to tragic effect: financial abuse.
After having worked their whole lives to build a retirement fund, nursing home residents in Texas deserve to live in peace and comfort. They should not have to worry about dishonest caretakers dipping into their savings and jeopardizing their financial security. But the sad truth is that approximately 1 in 25 nursing home residents are victims of financial abuse! This equates to over 5 million of elderly in the United States being financially abused each year!
If you suspect that you or a loved one are being taken advantage of financially, please speak to a compassionate Dallas nursing home abuse lawyer from Crowe Arnold & Majors, LLP as soon as possible. We will do everything we can to protect your interests and put you back in a place where you can feel safe and secure again. To learn more about your legal options, call (214) 231-0555. We offer consultations free of charge.
Common Types of Financial Abuse in Nursing Homes
Whether you are a nursing home resident or the loved one of a resident, it is highly advised that you stay vigilant and keep track of all records pertaining to personal finances and property in order to ensure that these common types of financial abuse do not have to you or your loved one:
Theft of resident's personal possessions
Keeping change from errands
Coercing or deceiving a resident into signing a financial document
Stealing a resident's personal checks or using their debit/credit card without permission
Forging a resident's signature
Charging for unnecessary or nonexistent services
Keeping money meant to pay for medical services or other important expenses
What to Do if You Are the Victim of Nursing Home Financial Abuse
If you or someone you love is suffering financial abuse in a nursing home, do not remain silent. Either tell someone you trust about the abuse or report it to the proper authorities.
The Texas Department of State Health Services handles cases of abuse in nursing homes and assisted living facilities. Their number is (888) 963-7111.
The Attorney General's Medicaid Fraud Control Unit handles cases that occur in long-term care facilities receiving Medicaid funding. Their toll-free number is (800) 252-8011.
For all other cases, report to Adult Protective Services at (800) 252-5400.
And of course, consult with a reliable personal injury lawyer right away for immediate legal assistance.
Attorneys Protecting Nursing Home Residents Across Texas
At Crowe Arnold & Majors, LLP, we believe that the most vulnerable among us should never have to suffer injustice or harm of any kind. That is why our Dallas personal injury lawyers are dedicated to protecting the elderly from abuse, whether it is physical or financial in nature. If you are in need of help, please do not hesitate to submit an online contact form, and we will get back to you promptly.
Additional Information