Assisting Victims of Elder Fraud and Financial Exploitation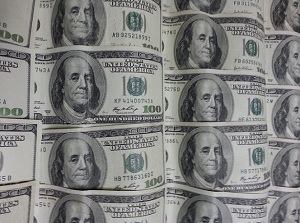 When people think of nursing home issues, they often think of physical and emotional abuse, abandonment, and neglect. However, there is one form of nursing home abuse that is just as harmful and prominent as the others, if not more so, yet tends to get overlooked, usually to tragic effect: financial abuse.
After having worked their whole lives to build a retirement fund, nursing home residents in Texas deserve to live in peace and comfort. They should not have to worry about dishonest caretakers dipping into their savings and jeopardizing their financial security. But the sad truth is that approximately 1 in 25 nursing home residents are victims of financial abuse!
If you suspect that you or a loved one are being taken advantage of financially in North Texas, please speak to the compassionate Dallas nursing home abuse lawyers from Crowe Arnold & Majors, LLP as soon as possible. We will do everything we can to protect your interests and put you back in a place where you can feel safe and secure again. To learn more about your legal options, call (214) 231-0555. We offer consultations free of charge.
Tap Here to Call Our Law Office
Common Types of Financial Abuse in Nursing Homes
What is elder financial abuse? Unfortunately, elder abuse can take several forms, such as neglect or memory impairment abuse. One of the most common forms is financial abuse, and there are several ways that this can happen.
Whether you are a nursing home resident or the loved one of a resident, it is highly advised that you stay vigilant and keep track of all records pertaining to personal finances and property in order to ensure that these common types of financial abuse do not happen to you or your loved one:
Theft of resident's personal possessions
Keeping change from errands
Coercing or deceiving a resident into signing a financial document
Stealing a resident's personal checks or using their debit/credit card without permission
Forging a resident's signature
Charging for unnecessary or nonexistent services
Keeping money meant to pay for medical services or other important expenses
Suspect Someone is Financially Abusing Your Loved One? Call Now For a FREE Consultation!
Warning Signs of Financial Abuse in a Nursing Home
There are often warning signs of financial abuse in nursing homes that revolve around the handling of finances or the sudden appearance of third parties. These red flags can include:
New or abrupt changes in a will
New or abrupt changes in power of attorney
Signing a financial document that a vulnerable elder doesn't understand
Large withdrawals or transfers
Bank statements or checks going to a third party
Forgeries on financial or legal documents
Withdrawals that the vulnerable elder could not have made
Unpaid utilities or rent despite adequate financial resources
Missing property
Inclusion of unknown parties on bank accounts
Sudden appearance of previously uninvolved or unknown relatives
Provision of unnecessary services
Changes in spending habits, such as spending less than before
If you have seen any of the warning signs, speak with a Dallas nursing home financial abuse attorney at Crowe Arnold & Majors, LLP, to discuss your loved ones' rights.
The Prevalence of Financial Abuse in a Nursing Home
Tragically, with the additional reach of international scammers who are able to locate and contact vulnerable seniors being added to the usual fraudsters, there are more people trying to defraud the elderly. Just one of many examples includes the information available from data-mining leading to increasingly sophisticated and cheap availability of seniors' information. 
This has led to a steady increase in elder financial abuse. The National Council on Aging (NCOA) estimates that "Up to five million older Americans are abused every year, and the annual loss by victims of financial abuse is estimated to be at least $36.5 billion."
This sentiment is echoed by Forbes, arguably the most trusted name in all financial reporting, when it stated, "One in 10 Americans aged 60-plus has experienced elder abuse – and one of the most frequent forms of elder abuse is financial."
Click Here to Call Our Law Office
Duty to Report Suspected Elder Fraud
In Texas, anyone who has cause to believe that an elderly or disabled person is in a state of abuse, neglect, or exploitation, is obligated to report it. If responsible parties fail to report elder emotional abuse or financial abuse, the law provides serious penalties. 
Nursing homes are required to report elder abuse under several Texas statutes. Nursing home employees have a duty to report abuse or neglect, even if they only reasonably believe that the abuse has occurred.
This duty can also arise in contract. For example, a fiduciary duty may be owed to the senior by a professional handling their money. This duty requires that they act in the best interest of the senior. The violation of this fiduciary duty, such as taking advantage of their position or allowing someone else to defraud the senior, can give rise to a claim for breach of fiduciary duty. While often contractual, a fiduciary duty can also be created by the circumstances.
Tap Here to Call Our Law Office
House Bill 3921
A bipartisan law passed with strong support, House Bill 3921 went into effect in September 2017. This law provides additional leverage to financial institutions to stop fraudulent transfers, such as those used to defraud seniors. This bill also requires employees of financial institutions to report suspicious transfers if they have good cause to believe that the financial exploitation of a vulnerable adult is occurring. This includes analyzing the suspected exploitation and submitting a report to the Department of Family and Protective Services.
Unfortunately, more steps need to be taken legislatively to protect seniors, such as the recently-passed Financial Abuse of an Elderly Individual law. However, as the law struggles to catch up to the increasingly sophisticated attempts to defraud seniors, HB 3921 is an important tool to regain some of the wrongfully taken funds.
Call Now For a FREE Consultation!
Compensation & Damages in an Elder Financial Abuse Lawsuit
In a lawsuit filed in Texas for elder financial abuse, the damages awarded can go beyond the money wrongfully taken. 
The causes of action for an elder abuse case can include:
Fraud
Breach of contract
Conversion
Undue influence
Breach of fiduciary duty
This compensation in these cases can include:
Financial reimbursement
Punitive damages (in the case of particularly egregious acts or gross negligence)
Attorney fees
Call Now to Speak to an Experienced Elder Abuse Attorney!
What to Do if You Are the Victim of Nursing Home Financial Abuse
If you or someone you love is suffering financial abuse in a nursing home, do not remain silent. Either tell someone you trust about the abuse or report it to the proper authorities.
The Texas Department of State Health Services handles cases of abuse in nursing homes and assisted living facilities. Their number is (888) 963-7111.
The Attorney General's Medicaid Fraud Control Unit handles cases that occur in long-term care facilities receiving Medicaid funding. Their toll-free number is (800) 252-8011.
For all other cases, report to Adult Protective Services at (800) 252-5400.
And of course, consult with a reliable personal injury lawyer right away for immediate legal assistance.
Tap Here to Call Us for a Free Consultation
Attorneys Protecting Nursing Home Residents Across Texas
At Crowe Arnold & Majors, LLP, we believe that the most vulnerable among us should never have to suffer injustice or harm of any kind. That is why our Dallas personal injury lawyers are dedicated to protecting the elderly from abuse, whether it is physical or financial in nature. If you are in need of help, please do not hesitate to submit an online contact form, and we will get back to you promptly.
Additional Information