Representation for Elderly Victims of Emotional and Mental Abuse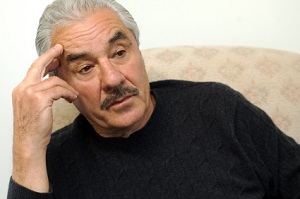 Emotional and psychological abuse may not leave any physical marks or scars, but they can be just as harmful, worsening the victim's quality of life substantially. If you or a loved one is a resident of a nursing home, you should not have to endure such ill treatment. Please don't hesitate to reach out to the compassionate Dallas nursing home abuse attorneys at Crowe Arnold & Majors, LLP to get the legal counsel you or your loved one need to end the abuse and bring justice to the perpetrator.
You can call us at (214) 231-0555 or submit an online contact form and one of our dedicated team members will get back to you promptly. We provide comprehensive consultations free of charge and a personal injury lawyer from our firm is willing to come to you if you are unable to travel to our office.
Tap Here to Call Our Law Office
Examples Of Mental Abuse In Nursing Homes
Since many nursing home residents cannot properly care for themselves due to disability or illness, they are placed in a highly vulnerable position and thus susceptible to emotional and psychological abuse, which can take on many forms, the more common of which include the following:
Verbal Degradation – Screaming or yelling at residents, humiliating them, making sarcastic or otherwise hurtful remarks.
Verbal Threats – Intimidating or threatening residents who have the right to feel safe in the nursing home.
Manipulation – Exploiting a resident's dependency or otherwise manipulating him/her to the point of distress for the sake of gaining some form of advantage.
Neglect or Isolation – Withholding necessary goods or services, giving the "silent treatment," or forcing the resident into isolation from friends, family, and desired activities.
If left ignored or undetected for a significant period, these types of abuse can have long-lasting adverse effects on the victim's well-being and happiness.
Is Your Loved One Showing Any of the Signs of Emotional Abuse? Call Now For a FREE Consultation!
What Are the Warning Signs of Emotional and Psychological Abuse?
Vigilance is essential to preventing emotional abuse in a nursing home. If you are a friend or family member of a nursing home resident, make sure to visit them frequently and look for any of the following red flags:
Depression
Withdrawal
Anxiety
Agitation
Confusion
Mood swings
Low self-esteem
Seclusion
Sudden, unexplained erratic behavior
If any of the above behaviors noticeably becomes a pattern, then it is highly likely that your loved one is a victim of emotional and psychological abuse. Make a report to the proper authorities and consult with a trusted personal injury attorney right away.
Tap Here to Call Our Law Office
Legal Recourse For Nursing Home Emotional Abuse
According to a World Health Organization (WHO) study, nearly 1 out of every 3 nursing home employees admitted to mentally abusing residents. Research indicates that residents who are physically or cognitively impaired are at higher risk for suffering emotional abuse in nursing homes. Individuals with dementia or Alzheimer's are particularly vulnerable to this insidious behavior.
Our attorneys believe that our elders deserve to be treated with dignity and respect, regardless of their physical or cognitive disabilities. We have seen examples of mental abuse in nursing homes and, through diligent investigations, can prove if caregivers or staff are inflicting harm on your loved ones.
Just as the law affords remedies for victims of nursing home physical abuse, it also provides recourse for seniors who have been mentally and emotionally threatened by their caregivers.
A civil lawsuit can seek money damages to account for:
Medical and therapy expenses
Physical pain and suffering
Mental anguish
Emotional distress
Loss of quality of life
Call Now to Speak to an Experienced Personal Injury Attorney!
Statute Of Limitations To File A Nursing Home Abuse Lawsuit
In Texas, families have two years to file a lawsuit based on emotional abuse in a nursing home. Once this statute expires, you are no longer entitled to seek compensation for your loved one's injuries and losses. Whether your loved one was injured in a slip and fall accident due to inadequate supervision, or they have been harassed, humiliated, and ridiculed in a nursing home facility, our attorneys stand prepared to help you.
Call Our Compassionate Attorneys Today
What Crowe Arnold & Majors Can Do For You
Those who suspect that a family member or loved one has been subject to emotional or psychological abuse in a nursing home are invited to contact the legal team of Crowe Arnold & Majors, LLP. When nursing home staff, administrators, or contract employees attempt to frighten, humiliate, or intimidate residents – in verbal or nonverbal manners – this behavior can result in severe physical and emotional repercussions in the elderly.
Acts of psychological abuse against senior residents are often deliberate, but even unintentional manipulation can be grounds for litigation. If you are ready to speak with experienced Dallas nursing home abuse lawyers, our firm offers free initial consultations.
Although emotional abuse doesn't leave bruises or obvious marks, it can be just as devastating to your loved one's well-being. Elderly nursing home residents who are repeatedly subject to psychological torment are more prone to suffering depression, anxiety, and poor self-esteem, which often leads to decreased quality of life and physical health.
Our Dallas nursing home emotional and psychological abuse lawyers have decades of experience securing justice for our client's loved ones.
No Fee Unless We Win! Call Today and Speak to an Experienced Personal Injury Attorney!
Nursing Home Abuse Lawyers Protecting Nursing Home Residents in Texas
At Crowe Arnold & Majors, LLP, we firmly believe that no one should be subjected to emotional and psychological abuse in a place that is supposed to be nurturing and safe. For this reason, our legal team works tirelessly to help protect nursing home residents in Texas from abuse and recover them maximum compensation for the horrible acts they have suffered. Please let our Dallas personal injury lawyers handle your case so you can have peace and contentment restored in your life.
Contact our office at (214) 231-0555 today to learn more about the services our firm provides.
Additional Information