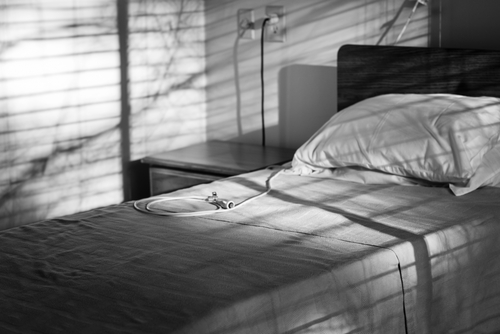 Falls in nursing homes are alarmingly common and can lead to severe injuries or fatalities. If your loved one has fallen in a nursing home, you may grapple with emotional turmoil, medical bills, and the desire for justice. This is where the expertise of a nursing home fall attorney comes into play.
Our team of Dallas-based attorneys at Crowe Arnold & Majors, LLP is dedicated to helping victims and their families navigate these challenging circumstances and seek fair compensation. Choosing the right slip-and-fall nursing home attorney is crucial to ensuring fair treatment and positive outcomes.
Tap Here to Call Our Law Office
The Devastating Impacts of Slip and Fall Accidents on Seniors 
Slip and fall accidents often cause serious bodily injury among seniors, who are more vulnerable to accidents in nursing homes. Older patients often become more physically frail as they age. The weaker their muscles and bones become, the more likely a fall will occur if not closely monitored–and nursing homes know that.
Falls can lead to life-altering and life-threatening injuries. These can permanently derail the patient's quality of life. Some of these injuries include:
Cuts or lacerations caused by the impact of the fall, whether against the ground or another object.
Fractured hips, limbs, spine, or other bones due to the mechanics of falls and how they impact the body.
Head injuries caused by whiplash or impact with the ground or another object.
Muscle, ligament, or joint injuries that further limit the person's mobility and independence.
These incidents can also lead to long-term emotional consequences such as depression, anxiety, or post-traumatic stress disorder (PTSD). Reduced mobility also amplifies the onset of muscle and bone weakness, which makes future falls even more likely.
Common Causes of Slip and Fall Accidents in Nursing Homes 
It is still possible for a resident to fall– even if the staff is doing everything right. However, many of them occur as a result of negligence on the part of the staff. Some of the causes that a Dallas nursing home neglect lawyer commonly sees include the following:
The staff does not monitor the patient closely enough
The staff does not adhere to the fall risk assessment
The floors of the facility are wet, whether due to a spill, cleaning, or inclement weather that is tracked inside
Side effects from medications that may cause balance issues or drowsiness in the patient
If the lighting is poor, that reduces each patient's ability to notice any dangerous hazards or obstructions
Floors that are uneven due to gaps or cracks in the surface
Mats or throw rugs
Walkers, wheelchairs, or canes that are defective
Staff members improperly transfer the patient into or out of bed
Staff members do not use safety equipment properly
Staff members forget to lock the wheels of a wheelchair or walker
Was Your Loved One Injured in a Fall? Call Now For a FREE Consultation!
Proving Negligence in A Nursing Home Slip and Fall Case
Our Dallas nursing home abuse lawyers will collect evidence proving that the facility's owner or operator was negligent.
We can demonstrate this by looking for the following types of evidence:
Records and reports of inadequate staff training.
Illegal use of chemical restraints.
Blatant failure to properly maintain the nursing home environment and equipment to prevent a slip and fall injury.
Lack of supervision, which can be seen in CCTV footage or obtained from witness reports.
Our legal team will likely include the testimony of a medical expert who can clarify what actions or inactions on the part of the nursing home were remiss.
Tap Here to Call Our Law Office
Seeking Justice and Compensation: The Legal Process
The process of seeking justice and compensation in a nursing home slip and fall case involves several steps, each critical to the success of the case. From filing the claim to negotiating a settlement, every stage requires careful legal navigation. Our nursing home fall lawyer in Texas can guide victims and their families through this process, ensuring complete transparency and support at every juncture. 
Initiating the Claim
The first step in seeking justice and compensation after a nursing home slip and fall is initiating a claim. Our dedicated attorneys will thoroughly investigate the incident, gather evidence, and file a claim against the nursing home or the responsible parties. This initial claim is a formal request for compensation for the damages suffered.
Discovery and Negotiation
Discovery involves the exchange of information and evidence between both parties. Our attorneys meticulously review it, ensuring every detail is understood and used to the advantage of our clients.
Following discovery, settlement negotiations begin. Our seasoned attorneys negotiate with the opposing parties to reach a fair settlement that fully compensates for the damages suffered.
Trial and Verdict
The case will proceed to trial if the negligent parties and their representatives do not agree to a fair settlement. Our attorneys are experienced trial lawyers prepared to present the case before a judge and jury. We passionately and skillfully argue on behalf of our clients to secure a favorable verdict. If the judgment is in your favor, the court then decides on the amount of compensation.
Post-Trial Actions
Even after the trial, our legal support continues. If the verdict or the compensation is unsatisfactory, we can explore options for appeal. Furthermore, we assist in ensuring that the awarded payment is duly received after wrapping up nursing home fall lawsuits.
Call Now to Speak to an Experienced Personal Injury Attorney!
The Importance of Nursing Home Slip and Fall Attorneys
Nursing home slip and fall cases have a unique complexity that makes them difficult for individuals to handle independently. These cases often involve intricate legalities, overlapping medical negligence and personal injury laws, and complex insurance issues.
The victims of these accidents are most often elderly individuals, a group that is particularly vulnerable and sometimes less capable of advocating for themselves. These factors, combined with the emotional trauma and potential physical harm faced by the victim and their families, can make navigating such cases overwhelming.
A dedicated nursing home slip and fall attorney can identify the responsible parties and gather irrefutable evidence. Our team uses this to build a strong case that ensures justice and rightful compensation for the victim.
Remember, seeking justice and compensation in a nursing home slip and fall case can be complex, but you don't have to go through it alone. We are here to guide you every step of the way.
The Right Attorney Can Make a Difference
As is the case in most personal injury lawsuits, the defendant is unlikely to acknowledge fault voluntarily. This is particularly true in cases involving nursing home slip and fall accidents. Not only does the nursing home have an incentive to minimize the damages it owes to the victim, but it risks losing future business if word gets out about their negligence.
If our attorneys discover evidence of nursing home abandonment or negligence that caused your loved one's fall, we will handle every step of the legal process with compassion and efficiency. We know how to negotiate with insurance companies and fight for the maximum compensation that your loved one deserves. Our firm takes all nursing home fall cases on a contingency basis, so there are no financial risks in getting high-caliber legal representation.
No Fee Unless We Win! Call Today and Speak to an Experienced Personal Injury Attorney!
Having a Dallas personal injury lawyer on your side with experience handling these cases is paramount to thoroughly investigate what caused the accident, show the nursing home that your claim needs to be taken seriously, and to help maximize the amount of your financial recovery.
Choose the Right Nursing Home Slip and Fall Attorney for Your Case
Our attorneys have recovered more than $100 Million. We get results by building a solid case and pursuing the maximum compensation for injured persons and their loved ones.
We have a team of experienced professionals, including case managers, legal assistants, and paralegals. Together, we work hard to achieve consistent results that drive positive outcomes for our clients. Schedule your free consultation to get started. Remember that the statute of limitations is just two years from the date of the injury.
Finally, we serve communities in and around Dallas, such as Garland, Richardson, Bedford, and Plano, and are available 24/7.