Get Legal Help for Your Car Wreck Today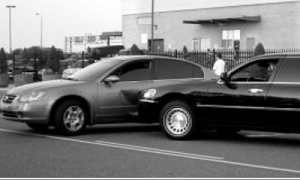 We drive without a second thought, but getting behind the wheel is the most dangerous thing we do in our day-to-day lives. Substance abuse, distracted driving, vehicle malfunctions, weather, and many other conditions can put you in a less-than-ideal situation. Even if you are a defensive driver, you may wind up in an accident through no fault of your own. After a crash like this, you may be wondering what comes next. Crowe Arnold & Majors, LLP is here to help.
What to Do Immediately After a Crash
The medical and financial consequences of a car accident last long after the actual impact occurs. There are some immediate things you can do after a crash to take care of your needs and prepare for a future legal case:
Document the scene. If you are able, document the scene of the car crash as soon as possible. This means taking notes on a spare piece of paper or your phone, taking photos of both vehicles, and calling the police. This way, the other party will have a harder time disputing the facts.
Seek medical attention. Getting medical treatment at the closest hospital or clinic will ensure that your injuries are assessed and treated. Even if you feel fine, a doctor may discover injuries that aren't yet exhibiting symptoms. Receiving medical treatment is also a way to document your injuries and expenses to prove to the insurance companies that they exist later down the line.
Don't give a statement to any insurance company. You may begin receiving calls from insurance companies more quickly than you think. These representatives may try to get an official statement from you that they can use against you in the event of legal action. Don't give them this opportunity. Decline to speak on the matter without an attorney present.
Contact an experienced Dallas car accident attorney. Even if liability for the accident seems cut and dry, you may still have a dispute on your hands if the other driver or insurance company denies fault. An experienced personal injury attorney will support you throughout the legal process and will work to prove that the other party was at fault.
Crowe Arnold & Majors, LLP has recovered more than $110,000,000 in damages on behalf of clients. Our team works with experts in many different fields to maximize your recovery. Contact our Dallas personal injury attorneys for immediate assistance.
What If You Need Medical Treatment But Can't Afford It?
Although you have the right to recover the costs of all reasonable and necessary medical expenses from the at-fault party, the opposing insurance company has no obligation to pay for the expenses as they are incurred. This may put you in a bind if you have no health or injury protection insurance of any kind. However tempting it may be, do NOT settle for less than you deserve. Instead, contact us for advice on deferred payment plans or other paths to medical treatment. During the life of your case, Crowe Arnold & Majors, LLP will work to make sure that your medical bills are paid.
How Do You Prove Liability After a Dallas Car Accident?
In an ideal world, the at-fault party's insurance company would gladly hand over full and fair compensation for all of the damages that resulted from the crash. After all, it is the right thing to do. Unfortunately, insurance companies tend to put profits ahead of doing what's right.
You may be completely certain that an accident was the other party's fault, but will still have to prove that they were liable in order to receive a settlement or win a case. We use all the available evidence, including police and medical reports, witness statements, photos of the accident scene and injuries, and expert testimony, to support your position. This is why it is important to document the scene and seek medical attention immediately after an accident.
With your lawyer's help, you may be entitled to:
Past and future medical expenses
Wages lost during recovery
Property damage to your vehicle and items in it
Pain and suffering
Impairment
Disfigurement
Punitive damages
If the other party was at fault but you share some of the blame, your case would follow Texas's modified comparative fault rule. In this situation, your damages would be reduced by the amount that you are at fault. For example, if you were 10% at fault because you were speeding, your damages may be reduced from $100,000 to $90,000.
Injured in a Car Accident with an Underinsured or Uninsured Driver?
In Texas, all drivers are required to carry uninsured/underinsured motorist insurance. This is to protect you in the event that you are in an accident with someone with no insurance, or whose insurance policy is not adequate to fully cover your losses. However, your insurance policy limits may also fall short of covering your losses, or your insurance company may not be willing give the compensation you deserve. In either case, you need to contact an experienced vehicle accident lawyer. Crowe Arnold & Majors, LLP can do two things to help you: we can bring suit against the at-fault driver and recover for your losses from his or her assets. We can also sue your own insurance company for adequate compensation.
Uninsured motorist claims can also be made in the event of a hit-and-run accident. Because of the current dispute over what constitutes not just a hit-and-run, but what qualifies as an uninsured driver, it is important that you contact an attorney to discuss your legal rights and your insurance policy. A Texas Supreme Court decision in 2006 dramatically changed how these claims are handled. It is important that you do not sign anything from the insurance company until you speak with a lawyer.
What About a Wrongful Death Crash?
It may take a fraction of a second for a fatal car accident to take place, but the repercussions last a lifetime. You want justice from the party responsible for the crash; however, mourning your loved one is at the forefront of your thoughts. It's hard to focus on daily tasks, much less handle a complex lawsuit. Let Crowe Arnold & Majors, LLP pursue justice for you.
In a wrongful death lawsuit, you may be able to recover what are known as actual damages and exemplary damages. Actual damages include:
Financial losses, such as loss of earning capacity, maintenance, services, support, advice, and counsel.
Mental anguish, emotional distress, and suffering that result from the death of your loved one.
Loss of comfort, companionship, and society.
Loss of potential inheritance.
Exemplary damages are awarded in cases in which the defendant committed a willful act or a gross act of negligence. Either way, these damages are well-deserved if someone else recklessly caused your loved one's death.
Dallas Lawyers Ready to Fight for Your Rights
You may trust your driving abilities, but you can't trust the driving abilities of others. Negligence is the most common cause of motor vehicle accidents in Texas. This includes driving while intoxicated, driving in a reckless manner, or distracted driving. After a collision, the victims of such negligence have the right to bring legal action against the offending party.
Crowe Arnold & Majors, LLP has over 25 years of personal injury experience, and we are skilled negotiators who never submit to less-than-adequate settlement offers. When negotiations fail, we do not hesitate to take matters to trial. Our law firm has recovered tens of millions of dollars in settlements and verdicts. We operate on a no-coverage, no-fee basis, so you won't have to worry about paying attorney fees if we somehow lose your case.
If you would like to discuss your claim with a member of our team, don't hesitate to call us at (214) 231-0555. During your free consultation, we will walk you through what to expect. If you can't come to our location, one of our attorneys will come to you. Get started on the road to recovery today.
Texas Vehicle Accident Case Results
$500,000 Verdict – Automobile accident case with only $29,000 in medical bills
Click here to see more case results.
Additional Information About Car Wrecks