File a Claim After a Serious Accident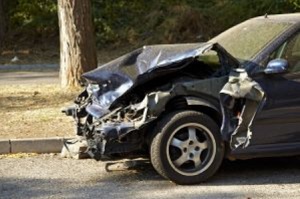 Millions of Americans suffer injuries each year. These injuries can range anywhere from a twisted ankle to widespread brain damage. Either way, injuries affect our lives and the lives of those around us. An injury can impede our ability to earn a living or live the lifestyle we've chosen. Unfortunately, many injuries are preventable.
If you've suffered an injury due the careless or negligent acts of another party, you may have grounds for a legal claim. To find out if you have a viable case, you'll need to consult with an experienced Dallas personal injury lawyer.
Crowe Arnold & Majors, LLP has successfully represented injured clients in Dallas for over 25 years. Call us for a free consultation by dialing (214) 231-0555.
What Is a Texas Personal Injury Lawsuit?
A personal injury lawsuit is a legal claim filed by an injured party (plaintiff) against a party they feel is responsible for their injury (the defendant). The defendant can be another person, a company, a manufacturer, a hospital, etc. A viable personal injury claim will show that the plaintiff's injury was caused by a careless or negligent act of the defendant, or was the result of a willful action by the defendant.
Consider the following scenarios:
Claire is shopping at her local grocery store. She slips on a floor that's just been mopped and breaks her arm. She can sue the store owner because the store's staff could have prevented the crash by roping off the wet floor and putting a "Caution Wet Floor" sign near it.
Zach gets stopped at a stoplight on his motorcycle. A woman who is texting while driving hits him. Zach can sue the woman for her careless act and the injuries he's suffered because of it. If the woman was driving in a work capacity at the time, like delivering flowers for a florist, the owner of the flower shop could also be sued.
Joan just bought a new car. Several days later she's driving at a legal speed when a tire blows out and she gets into an accident. An investigation shows the tire the dealer put on the car couldn't support that car's weight. Joan could sue the dealer for her injuries. If investigation showed that the tire blew out because of a design or manufacturing flaw, the manufacturer could be sued.
Joe and Fred are in a minor traffic accident. Fred has anger issues and punches Joe. In addition to legal charges filed against Fred for criminal assault, Joe could sue Fred for personal injury in civil court.
If any of these situations resembles what happened to you, contact an attorney today. Crowe Arnold & Majors, LLP may be able to help.
Common Injuries That Lead to Lawsuits
Broken Bones: Any type of cracked, fractured, or crushed bone counts as broken, and any bone in the body can be broken. Some of the most common breaks are in the leg, wrist, arm, finger, toe, and nose. Fractures can also lead to more serious injuries, such as a broken back leading to spinal cord compression, or a skull fracture leading to a brain injury. While most broken bones require only a cast or simple surgery, some breaks can require complex surgical procedures, and can have lifelong effects on joints like the wrists and knees.
Brain Injuries: The brain is what makes you, you. Because of this, a brain injury can be devastating. After an accident, victims sometimes suffer from traumatic brain injuries (TBI), caused by a blow to the head or an object penetrating the skull. Because the brain acts as the control center for the rest of the body, symptoms can be wide-ranging. Some possible symptoms include headache, loss of consciousness, dizziness, sensitivity to light, and fatigue.
We represent victims who have suffered brain injuries due to car accidents, slip-and-fall accidents, construction accidents, sports injuries, dog attacks, and many others. A traumatic brain injury can require medical care for the rest of the victim's life, so if you think you may have a brain injury, contact a medical professional and a knowledgeable attorney.
Burn Injuries: Burns aren't only caused by getting trapped in a house or car fire. Other possible causes include explosions, faulty electrical components, household chemical spills, gasoline leaks, and malfunctioning appliances. Like severe brain injuries, burn injuries require extensive treatment and often have lifelong effects on the victim. Burns may require skin grafts, painful cleaning, and long hospital stays. After all of that, some victims' skin never fully returns to its original appearance, causing psychological trauma as well.
Burns are categorized into three degrees of severity. First-degree burns affect only the outer layer of skin (the epidermis), and are characterized by redness and swelling. Second-degree burns penetrate the second layer of skin (the dermis) and produce blisters. Third-degree burns penetrate the full thickness of the skin, and nearly always require reconstructive surgery. Medical care for severe burns can be extremely expensive and emotionally traumatizing.
Catastrophic Injuries: "Catastrophic" injuries, by definition, change your life. They require extensive medical treatment, long recovery periods, and sometimes result in permanent disabilities. The injuries discussed above, like TBIs and burns, are often catastrophic in nature.
In addition, Crowe Arnold & Majors, LLP represents victims with a wide range of other injuries including amputations, chemical exposure, choking injuries, dog bites, paralysis, and more. Whatever your injury, we've probably worked with something similar before, and can help you fight for damages.
What Kind of Damages Can I Claim in a Lawsuit?
Damages are designed to get you compensation for the injury you suffered. These can include:
Medical bills
Pain and suffering
Lost wages
Property damage
Permanent injury or disability
Punitive damages
Do I Have A Case?
Not every injury case is a legal case. Our attorneys receive countless inquiries about incidents that unfortunately are not viable injury cases. The legal system is set up to treat people fairly, and it is our duty to abide by such principles, as we ourselves fight for what we believe is just and fair when defending the interest of our clients. Typically, personal injury victims will have sustained some sort of bodily injury as a direct result of negligence from a third party.
Can You Tell Me If I Have a Case?
After litigating countless injury cases over the many years we've been in practice, our attorneys can quickly evaluate your situation and make a determination as to whether you have or not a case. The best thing to do is to give our Dallas office a call. It costs you nothing for you to do an intake. Essentially, this is an over-the-phone pre-consultation with one of our paralegals who will gather your information and the circumstances of your case. Based on the information gathered, our attorneys will assess your particular situation and will determine whether a lawsuit is a viable option to secure your interests. The paralegal will then inform you of their assessment. If we take your case, you'll be directly engaged with the attorneys themselves and from there, you'll see what it's like to be cared for by some of the most competent and accomplished attorneys in the Dallas metro area.
Is a Personal Injury Lawsuit Worth It?
Many people who have sustained injuries through an accident think hiring a lawyer is not worth it. The truth of the matter is that more often than not, personal injury has a lasting effect in the lives of its victims. An injury that may seem under control today could easily flare up in a few months, causing an insurmountable amount of pain and expenses. If proper legal action is not taken right away, your chances of holding the responsible parties accountable for their actions are slim to none. The least you should do is contact a Dallas personal injury law firm and have them evaluate your situation. We've seen countless cases of people who needed therapy long after the settlement was over. As you can imagine, none of this treatment is free.
If you feel you may have a personal injury claim, your first step should be to contact an attorney. Crowe Arnold & Majors, LLP has represented Dallas area injury victims for over a quarter of a century and recovered over $110,000,000 for our clients. For a free consultation with a member of our seasoned legal team, call (214) 231-0555.
Additional Personal Injury Questions & Answers
Additional Information