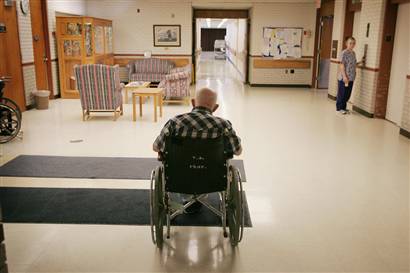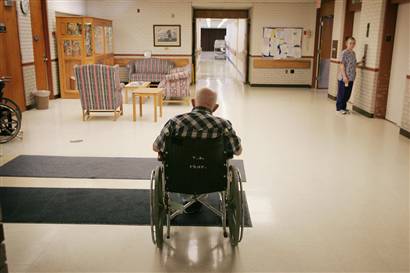 Unhygienic conditions are a dangerous form of nursing home neglect. Due to the risk of infections and disease, these conditions could have life-altering or fatal consequences for your elderly loved one.
If a member of your family is dealing with health complications due to unsanitary nursing home conditions, they could be entitled to monetary compensation to cover their additional medical expenses and pain and suffering.
Do not take on this challenge alone. Nursing homes have substantial assets and are generally backed by a large insurance company. To ensure your loved one's rights are protected, speak with a Dallas personal injury lawyer right away.
Click Here to Call Our Law Office
The risks of unhygienic conditions
Poor hygiene in a nursing facility can have widespread consequences. When showers, toilets, or floors are not sanitized appropriately, it can lead to the spread of germs and bacteria. Given that many residents have compromised immune systems, these conditions can quickly result in widespread illness and even death.
Bacteria can spread easily, particularly with nursing home staff that do not follow protocols regarding cleanliness. When a nurse attempts to change bandages or assists a nursing home resident out of bed in unsanitary conditions, it can greatly increase the chances of that resident becoming ill.
Unhygienic conditions in food service areas can also pose serious dangers for residents, including the risk of foodborne diseases that could require hospitalization.
Was Your Loved One Infected? Call Now For a FREE Consultation!
How unhygienic conditions occur
Unsanitary conditions occur in nursing home facilities for a wide range of reasons. Some of the factors that frequently result in unhygienic conditions include:
Poor training. In many cases, unhygienic conditions occur because the staff workers who are responsible for cleaning and caring for nursing home residents have not received adequate training in sanitization protocols.
Understaffing. Even the best nursing home employees fail to meet the needs of their residents when they are burdened by understaffing. A staff member that has too many residents to care for at once is more likely to cut corners or make dangerous mistakes.
High turnover. Low wages and understaffing frequently lead to high turnover amongst nursing home staff. With a constant stream of new and inexperienced workers, hygiene standards may suffer.
Poor management. Some nursing homes are set up for failure from the beginning. When the ownership or management of a facility fails to put into place proper training or cleaning procedures, it is unlikely the staff will maintain a safe level of hygiene.
Call Now to Speak to an Experienced Personal Injury Attorney!
Common illnesses resulting from unsanitary conditions
Due to the compromised immune system many nursing home residents live with, the most common illnesses stemming from unsanitary conditions involve infectious diseases. The longer these conditions remain substandard, the greater the risk these diseases will spread. Some of the most common health issues that result from unhygienic conditions include:
Bacterial infections
Pneumonia
Urinary tract infections
Cold
Flu
Diarrhea
Ringworm
Lice
Depression
Any of these health conditions could have a devastating effect on the health of your loved one. To discuss your legal options, reach out to a personal injury lawyer right away.
Let a Dallas nursing home abuse attorney help with your claim
If the unsanitary conditions of a nursing home have put the heath of your loved one at risk, now is the time to consider legal action. Contact an experienced Dallas nursing home abuse lawyer from Crowe Arnold & Majors, LLP to schedule your free consultation.

No Fee Unless We Win! Call Today and Speak to an Experienced Personal Injury Attorney!

<!