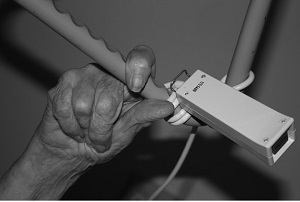 No one, at any age, should ever have to suffer physical abuse, especially nursing home residents who cannot fend for themselves. Yet, in an empirical study on PubMed.gov, close to a quarter of adults, older than 65 years, have reported at least one incident of physical abuse by nursing home staff. This is clearly unacceptable. Nursing staff are supposed to take care of residents, not hurt them. Even worse, Adult Protective Services (APS) believes that an overwhelming number of cases of abuse go unreported and untreated each year.
Sound Advice from Dallas Nursing Home Physical Abuse Lawyers
Don't let your nursing home physical abuse case go unaddressed. Contact Crowe Arnold & Majors, LLP as soon as possible for immediate assistance. Our passionate Dallas nursing home abuse lawyers do not tolerate the ill-treatment of the elderly. That is why we have dedicated ourselves to restoring security in the lives of nursing home abuse victims throughout North Texas. Please don't hesitate to call us at (214) 753-4592. You may also call our toll-free number (214) 753-4592. We offer a free consultation with a compassionate personal injury lawyer.
Tap Here to Call Our Law Office
What Are My Rights as a Dallas Nursing Home Resident?
While some victims of nursing home physical abuse are very much aware of their situation, others may be unsure of their rights as a resident and, in turn, uncertain whether they are experiencing abuse.
If you or someone you love is the resident of a nursing home, make sure that they are aware of the following rights and protections, and take action if they are being abused:
Respectful treatment and consideration
Be free from chemical and physical restraints
Receive care in a manner and in an environment that promotes maintenance or enhancement of each resident's quality of life (Texas Administrative Code 19.701-705).
Receive the necessary care and services to attain or maintain the highest practicable physical, mental, and psychosocial well-being, as defined by and in accordance with the comprehensive assessment and plan of care (Texas Administrative Code 19.901).
For more information, visit the Texas Department of Aging and Disability Services (DADS) webpage. If you suspect the mistreatment of a loved one, you're encouraged to contact our Dallas nursing home physical abuse attorneys as soon as possible.
Tap Here to Call Our Law Office
How Can I Report Physical Abuse in Nursing Homes?
You can report instances of elderly abuse in Texas to DADS by calling (800) 458-9858 whether the victim lives in a(n):
Nursing home
Assisted living center
Intermediate care facility
Home health and hospice
Adult daycare center
After you have submitted a report, an employee from the DADS Regulatory Services Division will conduct an unannounced onsite investigation of the involved care facility and then provide you a notification of the results either in writing or over the phone.
Examples of Physical Abuse in Nursing Homes
Physical abuse of the elderly in nursing homes can take many forms, from active physical violence to the unlawful use of chemical restraints.
Our attorneys are dedicated advocates for nursing home residents in North Texas who have suffered any of the following abuses:
Rough handling
Being shoved
Being punched or slapped
Being force-fed
Being kicked
Being shaken
Being strapped down to their bed or chair
Being pinched
Given sedative medications as an illegal form of restraint
Tap Here to Call Our Law Office
Signs of Elder Physical Abuse
Physical violence in nursing homes and long-term facilities may lead to obvious signs like bruises or unexplained welts on the skin. It's important to stay vigilant, make frequent visits, and be on the lookout for indications that your loved one is being abused.
While elder physical abuse may produce injuries such as fractures or broken bones, others may be harder to detect. Any of the following should give cause for concern:
Abrasions and cuts
Sprains and contusions
Marks on the skin from physical restraints
Torn or soiled clothing
Unusual bruising
Infections
Bedsores and open wounds
Detachment and withdrawn behavior
Unexplained mood changes
Hesitation or fear to talk in front of caretakers
Sudden decline in personal hygiene
Nursing home residents who have dementia or other forms of cognitive decline are often unable to understand what has happened to them or to report the actions of their abusers.
If you are worried about the treatment of your loved one, voice your concerns to the facility management and then reach out to us at Crowe Arnold & Majors for a confidential consultation.
Tap Here to Call Our Law Office
Potential Nursing Home Abusers
Our highly skilled lawyers fight for justice for victims of nursing home abuse. Seniors and their families may bring a legal claim against their abusers or those who enabled it.
Potential defendants may include:
Nursing home staff and caregivers
Other nursing home residents
The facility owners/administrators
Family members
Consult with Dallas Nursing Home Physical Abuse Attorneys
The law affords remedies to victims of physical abuse in nursing homes. If your loved one was injured, consult with the compassionate Dallas nursing home abuse lawyers at Crowe Arnold & Majors, LLP, and we'll get started right away on moving you or your loved one to a safer environment. We will also put in our fullest efforts to bring the perpetrator(s) to justice and get you compensation for the damages you or your loved one has suffered. Contact our office for more information. We are proud to serve residents throughout the Dallas-Fort Worth and North Texas areas.
Additional Information
Elder Physical Abuse – U.S. Department of Justice: https://www.justice.gov/elderjustice/physical-abuse
Elder Abuse: Know the Signs: https://www.webmd.com/healthy-aging/elder-abuse-signs#1-2
Elder Abuse Facts – National Council on Aging: https://www.ncoa.org/public-policy-action/elder-justice/elder-abuse-facts/