Legal Help for Victims of Physical Abuse in Nursing or Retirement Homes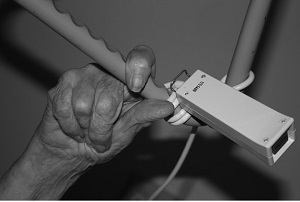 No one, at any age, should ever have to suffer physical abuse, especially nursing home residents that cannot fend for themselves. Yet, in an empirical study on PubMed.gov, close to a quarter of adults, older than 65 years, have reported at least one incident of physical abuse by nursing home staff. This is clearly unacceptable. Nursing staff are supposed to take care of residents, not hurt them. Even worse, Adult Protective Services (APS) believes that an overwhelming number of cases of abuse go unreported and untreated each year.
Don't let your nursing home physical abuse case go unaddressed. Contact Crowe Arnold & Majors, LLP as soon as possible for immediate assistance. Our passionate Dallas nursing home abuse lawyers do not tolerate the ill-treatment of the elderly. That is why we have dedicated ourselves to restoring security in the lives of nursing home abuse victims in Dallas and throughout the state of Texas. Please don't hesitate to call us at (214) 231-0555. You may also call our toll-free number (214) 231-0555. We offer a free consultation with a compassionate personal injury lawyer.
What Are My Rights as a Dallas Nursing Home Resident?
While some victims of nursing home physical abuse are very much aware of their situation, others may be unsure of their rights as a resident and, in turn, uncertain whether they are experiencing abuse. If you or someone you love is the resident of a nursing home, make sure that they are aware of the following rights and protections, and take action if they are being abused:
Respectful treatment and consideration
Be free from chemical and physical restraints
Receive care in a manner and in an environment that promotes maintenance or enhancement of each resident's quality of life (Texas Administrative Code 19.701-705).
Receive the necessary care and services to attain or maintain the highest practicable physical, mental, and psychosocial well-being, as defined by and in accordance with the comprehensive assessment and plan of care (Texas Administrative Code 19.901).
For more information, visit the Texas Department of Aging and Disability Services (DADS) webpage.
How Can I Report Physical Abuse in Texas?
You can report instances of elderly abuse to DADS by calling (800) 458-9858 whether the victim lives in a(n):
Nursing home,
Assisted living center,
Intermediate care facility,
Home health and hospice, or
Adult daycare center.
After you have submitted a report, an employee from the DADS Regulatory Services Division will conduct an unannounced onsite investigation of the involved care facility and then provide you a notification of the results either in writing or over the phone.
Consult with a Dallas Nursing Home Physical Abuse Attorney
Consult with the compassionate Dallas personal injury lawyers at Crowe Arnold & Majors, LLP today, and we'll get started right away on moving you or your loved one to a safer environment. We will also put in our fullest efforts to bring the perpetrator(s) to justice and get you compensation for the damages you or your loved one has suffered. Contact our office for more information.
Additional Information
Elder Physical Abuse – U.S. Department of Justice: https://www.justice.gov/elderjustice/physical-abuse
Elder Abuse: Know the Signs: https://www.webmd.com/healthy-aging/elder-abuse-signs#1-2
Elder Abuse Facts – National Council on Aging: https://www.ncoa.org/public-policy-action/elder-justice/elder-abuse-facts/