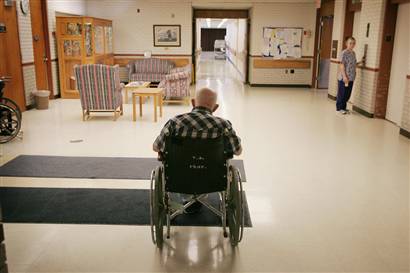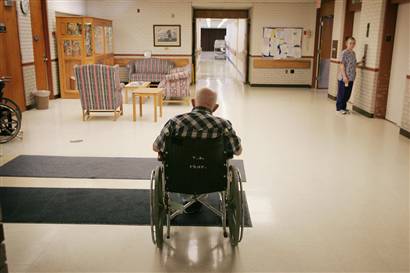 Putting a loved one in a nursing home is never an easy decision, but is often the only option. Discovering your loved one has been subject to abuse or neglect at the hands of supposed caregivers is devastating. Report the abuse at once to law enforcement and state agencies. If your relative is in danger, have them removed and brought to a safe location. Then seek legal counsel.
You are not in this fight alone. A Frisco nursing home abuse lawyer at Crowe Arnold & Majors, LLP can help your loved one receive justice. We can file a personal injury lawsuit against the nursing home and any other responsible parties. If your relative died from nursing home abuse or neglect, we can file a wrongful death lawsuit.
Nursing Home Abuse and Neglect Signs
Abuse refers to physical or emotional harm directed specifically at a resident. Neglect means the resident is not receiving proper care. Abuse and neglect take many forms. Abusers are not necessarily staff members, but often other residents. However, it is the nursing home's duty of care to supervise and protect its residents.
Sadly, residents with dementia cannot tell family members about these issues, and may not even realize abuse is occurring. Those with their mental faculties intact may prove afraid to report abuse because of potential retribution. This is an extremely vulnerable population.
Do You Suspect Abuse? Call Now For a FREE Consultation!
Common signs of abuse or neglect include:
Broken bones
Bruising
Burns
Falls
Fearfulness
Unexplained weight loss
Other forms of abuse are less obvious. For example, nursing homes are not prisons. Residents should not have to stay in their room all of the time or have items allowing them mobility removed except for good reason. Such items include wheelchairs or crutches.
Good supervision means not only that the nursing home keeps tracks of its residents, but that it maintains good security. Each year, thousands of nursing home residents wander off from these facilities, and some are never located or found dead. Poor supervision means patients can injure themselves, perhaps in a fall, and no one finds them for a considerable time.
Click Here to Call Our Law Office
Many patients are restrained for the convenience of the staff, not for the benefit of the patient. Unnecessary restraint goes beyond tying the patient into their bed or wheelchair. It also includes overmedicating patients to the point where they are rarely conscious.
Financial exploitation is another type of nursing home abuse. Residents may have personal items and money go missing. Fraudulent credit card charges appear on the resident's bill.
Contact a Frisco Nursing Home Abuse Lawyer
If your loved was victimized in a long-term care facility, you need the services of an experienced Frisco nursing home abuse attorney at Crowe Arnold & Majors, LLP. Call or text us 24/7 to schedule a free consultation, or submit our online form.
Under Texas law, the statute of limitations for filing a personal injury lawsuit is two years from the date the injury was discovered. It is imperative to start an investigation into what happened to your loved one as soon as possible.