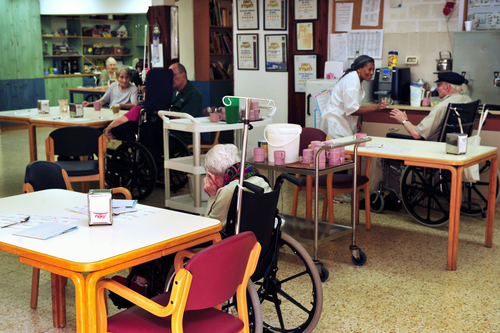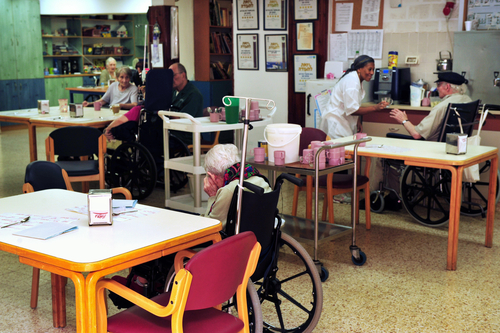 Nursing home residents are vulnerable to all types of abuse, and that includes financial exploitation. If your loved one is still in charge of their finances, look for warning signs that employees are taking advantage of them.
While physical, emotional, and sexual abuse is devastating, financial abuse can also take a heavy toll on a resident. Thieves often do not take large amounts of money at one time, as that is too obvious. Instead, they will start with smaller amounts or charge personal items to a resident's credit card, hoping the scheme is not detected. This makes detecting nursing home financial abuse difficult. By recognizing the warning signs, you can protect your loved one from further losses.
A Dallas personal injury lawyer at Crowe Arnold & Majors, LLP will investigate the accusations of financial abuse and hold the responsible parties accountable.
Missing Items
Perhaps the most obvious warning sign of potential financial abuse consists of items frequently going missing. Residents may keep cash on hand or valuables, such as jewelry.
Certain items that go missing may not concern finances per se but may mean the victim is suffering another type of abuse. For example, if medications, especially painkillers, are frequently missing, it could mean a caregiver is stealing them, and the resident is not medicated properly.
We'll Be Your Voice and Fight for You
Click below for a FREE case review and consultation.
Plus no fees unless we win!
REVIEW MY CASE
Banking
Residents may ask staff members to help them with their banking, especially if they are unfamiliar with technology. Asking for assistance from the wrong person makes them ripe for financial exploitation.
Suspect financial abuse of a savings or checking account if you notice:
A forged signature
Checks cashed with no authorization
Strange bank card activity
Unexplained large withdrawals
Transfers made to someone else's account
If there are ATM withdrawals and your family member is not able to leave the facility, they did not make the transaction.
Credit Card Fraud
Credit card fraud is also prevalent. Check credit card statements and note any unusual purchases made. If there is a line item for clothing for example, make sure it would fit the resident to ensure they bought the items for themselves. Further, look for cash advances and other actions your loved one was unlikely to take.
Gifts for "Friends"
Many nursing home residents are lonely. They appreciate making new friends among staff or visitors. If your loved one is purchasing expensive gifts for new "friends" or giving them costly personal items, that is a red alert for financial abuse. These con artists know how to target a vulnerable individual. They persuade them they care and will look after them. In return, the resident may give them money or lavish presents.
Legal Documents
The most brazen type of nursing home abuse involves changing legal documents or creating new ones. The perpetrator may have the resident draw up a new will leaving their estate to that person. They may have the resident grant them power of attorney so that they can sell off the resident's assets and pocket the proceeds.
What to Do
If you believe your family member is a victim of nursing home financial abuse, notify the administrators. Make sure to document any meetings. Let the administration know that you are consulting a nursing home abuse lawyer.
While the perpetrator may face criminal charges, it is possible to file a civil lawsuit against the nursing home on the grounds of negligence.
Contact Our Team of Dallas Nursing Home Abuse Lawyers
If you suspect a family member residing in a nursing home is the victim of financial abuse, you need the services of an experienced Dallas nursing home abuse lawyer at Crowe Arnold & Majors, LLP. We serve the entire Dallas metro area, as well as Oklahoma.
Submit our online contact form or call or text us 24/7 to schedule a free consultation. We will review your case and let you know your options. Since we work on a contingency basis, there is never a fee unless you receive compensation.