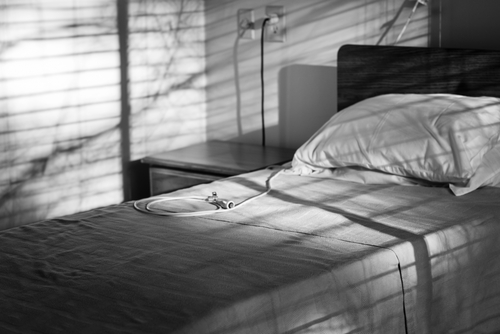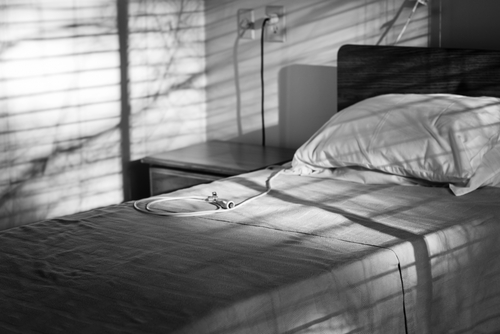 According to the National Institutes of Health (NIH), nursing home neglect is the failure to provide care for an older adult. One of the earliest and common signs of nursing home neglect is bedsores, also known as pressure ulcers.
Bedsores are painful wounds caused by unrelieved pressure on the skin.
Blood flow into the area decreases and the ulcer forms.
Bedsores most often develop on predictable pressure points and the bony areas of the body, including elbows, heels, hips, shoulders, tailbone, sacrum, back, and the back of the head.
There are varying degrees of ulcers related to the amount of breakdown caused by the pressure problem.
Severe pressure ulcers can result in significant health issues.
The rate of bedsores in long term care residents often serves as a critical indicator of the quality of care a nursing home provides and usually caused by inadequate staffing and lack of attention to resident needs.
Five Stages of Bedsore Infections and Related Complications
Findings from the Centers for Disease Control and Prevention (CDC) indicate that victims of nursing home neglect or abuse often develop bedsores in categories. Medical professionals typically refer to a staging system of "least severe" to "most severe" to diagnose the severity of pressure ulcers. We've recently blogged about these different stages, but here they are again:
Stage 1: A persistent area of skin redness (without a break in the skin) that does not disappear when pressure is relieved.
Stage 2: A partial thickness is lost and may appear as an abrasion, blister, or shallow crater.
Stage 3: A full thickness of skin is lost, exposing the subcutaneous tissues-presents as a deep crater with or without undermining adjacent tissue.
Stage 4: A full thickness of skin and subcutaneous tissues are lost, exposing muscle or bone.
Click Here to Call Our Law Office
Significant morbidity of decreased mobility is the development of a pressure ulcer as patients require a prolonged course of treatment to fully heal their wounds. Bedsores can also lead to related complications, including:
Infections: cellulitis (skin), osteomyelitis (bone), endocarditis (heart lining), meningitis (cerebrospinal fluid), sepsis (blood), and necrotizing fasciitis (commonly referred to as flesh-eating bacteria)
Septic arthritis: a joint disease caused by a bacterial infection
Abscesses: skin and soft tissue lesions
Heterotopic bone formations: deposits form in the soft tissue, typically in the hip joint area and result in impaired mobility.
Nursing homes do have a duty to identify residents who are at risk of developing a bedsore problem and working to ensure that they improve once found. More considerable attention to maintaining the cleanliness and treatment of a wound remain the hallmarks of therapy. But an essential way to reduce the risk of complications from pressure ulcers is preventing them from occurring.
The Relationship Between Bedsores and Malnutrition/Hydration
Adequate nutrition is vital in preventing pressure ulcer formation. Residents who do not receive the proper nutrition and hydration in their diets are at an increased risk of developing bedsores and muscle weakness, which can trigger disabling and sometimes fatal falls. For example, when care staff are not providing the proper attention to a resident's dietary needs and review for possible weight loss (or gain), or staff shortages have created an insidious neglect cycle to provide liquid supplements rather than meals, residents are at considerable risk of neglect by malnutrition, but also a swarm of other risky issues related to infections, tooth and gum disease, and general mental decline.
Other risk factors for the development of pressure ulcers, according to NIH researchers, include:
Contractures
Diabetes
Immunosuppression
Lying on hard surfaces
Malnutrition and dehydration
Patient restraints
Poor skin hygiene
Poorly fitting prostheses
Prolonged immobility
Smoking
Spinal cord injury
Vascular disease
Although alternative therapies to treat bedsores are becoming available, pressure ulcer treatment remains time-consuming for care staff, making understaffed and underequipped facilities a common place for bedsores to occur.
Questions to Ask If Your Loved One Has Developed a Pressure Ulcer
For those learning that a family member or friend residing in a nursing home or rehabilitation facility has developed a bedsore, knowing what to do next may feel troubling. Here is a brief list of questions you can ask the director of nursing or administrator to learn more and begin advocating for your loved one's recovery.
How severe is the ulcer, and what stage?
How bad is the risk of infection? Is there an infection?
When did staff first notice the wound, and how was the treatment plan followed?
How many hours was the resident left in bed without being re-positioned?
How strictly was the care observed and attention to treat the sore noted?
Could the sore have been prevented?
How will they be treating the sore, and how will they prevent more from occurring?
Ask to review your loved one's comprehensive care plan for wound prevention and basic hygiene and report any suspected violation of these basic principles to the Texas Health & Human Services Commission. If you are too frightened or overwhelmed by your findings, and not sure what to do with the answers you receive, it's a good time to connect with an experienced Dallas personal injury lawyer who can help you through any discomforting conclusions and alleged nursing home neglect that may have caused the bedsore injury or infection.
Contact a Dallas Nursing Home Abuse Attorney for a Free Consultation
If you or a loved one has experienced a pressure ulcer while residing in a nursing home or care facility, we encourage you to contact our Dallas nursing home abuse lawyers at Crowe Arnold & Majors for a free consultation. Our numerous verdicts and settlements speak for themselves, but what they won't tell you is the peace of mind that comes with knowing that one of our experienced attorneys is working for you and your loved one.