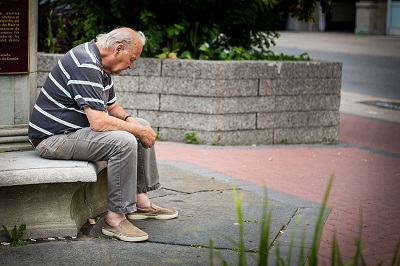 It is illegal for a nursing home or its employees to retaliate against a resident for reporting abuse, poor conditions, or filing a lawsuit in Texas. While it is illegal, it can still be a real threat to this vulnerable population. The law also requires nursing homes to have effective protocols for receiving and investigating such complaints.
By law, if you are aware of specific acts of abuse or neglect by a nursing home, you must report it. However, the fear of retaliation can keep nursing home residents, family members, or friends from reporting elder abuse. However, this means the abuse can continue unchecked, putting even more people in danger. Nursing homes may also retaliate against employees who report these incidents.
A personal injury lawyer at Crowe Arnold & Majors, LLP can help your family member receive better care. If you suspect they are suffering from neglect or abuse or the nursing home staff is retaliating against them, it is imperative to obtain legal counsel at once.
We can protect your rights and that of your loved one and hold the nursing home accountable.
Click Here to Call Our Law Office
Forms of Retaliation
The form of retaliation taken by a nursing home or its employees after a report is filed is often subtle. This may involve:
Ignoring call lights
Delayed food delivery
Forgetting to charge electric wheelchairs
Not getting the resident to the bathroom promptly
Any delay in providing food and drink to patients can cause serious, even life-threatening issues. Residents with dementia may not realize they have not been fed or given liquids, leading to malnutrition and dehydration.
For example, residents may avoid drinking water if the retaliation consists of not helping them to the bathroom when necessary. This puts them at risk of dehydration and a dangerous increase in their sodium levels. It does not take much water deprivation for dehydration to occur in the elderly.
Is Your Loved One Facing Retaliation? Call Now For a FREE Consultation!
Medicare and Medicaid
Nursing homes do not want residents or their advocates, such as a personal injury attorney, to report abuse or neglect, not merely because it makes them look bad. Such reports can affect their Medicare and Medicaid funding. Concealing the problems and keeping reporting to a minimum is a priority for many of these facilities.
How to Report Suspected Abuse or Neglect
If you do not think your family member is in immediate danger, speak with a nursing home administrator about the issue. If nothing is done right away, contact the Texas Department of Aging and Disabilities (DADS), which licenses these facilities. DADS will conduct an investigation. If they determine the facility is not cooperating, they may refer the matter to the State Attorney General's office– who has the authority to shut a facility or remove residents.
Call Now to Speak to an Experienced Personal Injury Attorney!
Protecting Your Loved One
If your loved one must remain in their current nursing home after you report the abuse, there are ways you can protect them from retaliation. In Texas, it is legal to install a video camera in the resident's room. By doing so, you can monitor activities taking place in the room. Of course, you cannot monitor behavior occurring outside of the room.
Contact our team of Dallas Elder Abuse Lawyers
If your family member has suffered retaliation after filing a nursing home abuse report, you need the services of an experienced Dallas elder abuse lawyer at Crowe Arnold & Majors, LLP. Call or text us 24/7 to arrange a free, confidential consultation, or fill out our online form. We will advise you on how to move your loved one and what legal actions you may take, such as filing a lawsuit against the nursing home. Since we operate on a contingency basis, you pay no fee unless you receive compensation.
No Fee Unless We Win! Call Today and Speak to an Experienced Personal Injury Attorney!