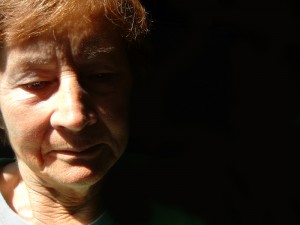 According to a recent article in the Southeast Texas Record, a Dallas woman living at the Gulf Healthcare Center has sued the facility for nursing home abuse. Her family alleges that she was given inadequate medical care.
Circumstances of the Lawsuit
According to the Record, the patient's daughter alerted nursing home staff to "a deformity" on her mother's right foot in December 2013.  The "deformity" turned out to be fractures of several bones in the elderly woman's ankle. The legal complaint claims the injury couldn't have happened unless a considerable amount of force was applied to her foot.  Due to a 2009 stroke, the woman can't currently walk.
Were You Injured? Call Now For a FREE Consultation!
The patient received an X-ray and was seen by an orthopedist. Her broken ankle was put in a cast, according to the lawsuit. The lawsuit goes on to claim that the nursing home failed to meet its duty of care when none of the nurses noticed the broken ankle. The patient's daughter had to discover it and mention it to them first.
The complaint also alleges the nursing home failed to provide the standard of care needed to prevent the injuries, to investigate what caused the injuries, or keep appropriate medical records for care the patient received after the injury.
Nursing Home Attorneys
Nursing homes have a responsibility to provide a certain standard of care to their patients.  This includes not only care in medical treatment, but also training staff, and providing resources and supervision to prevent abuse and neglect.
Call Now to Speak to an Experienced Personal Injury Attorney!
If you believe a loved one has been abused or neglected in a nursing home, don't hesitate to contact a Dallas nursing home abuse lawyer today for a free and confidential case evaluation.
Crowe Arnold & Majors, LLP can help. Call us at (214) 231-0555 to discuss your situation with a Dallas personal injury lawyer.