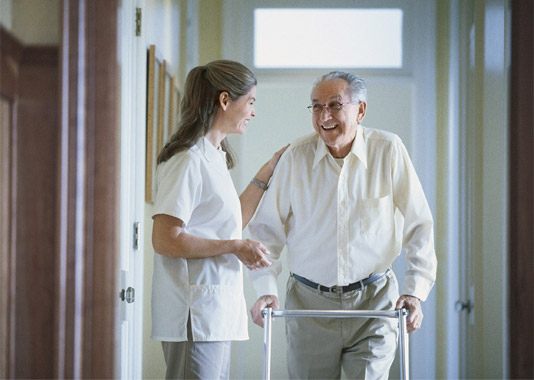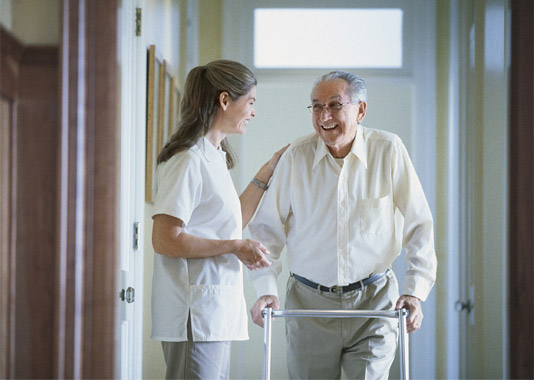 The AARP recently posted a good, general article about how to deal with loved ones in a nursing home during the Covid-19 pandemic. We especially like this excerpt from the article:
"What can I do to support my loved one?
"Stay connected. It's crucial for your loved one's well-being, physically and emotionally. Isolation "can have very real and serious health impacts" for nursing home residents, says Megan O'Reilly, AARP's vice president of health and family.
"If you haven't already established ways to visit virtually, ask the nursing home what it can do to facilitate communication. Does it have tablets residents can use for televisits? Can staff help those who have mobile devices but aren't familiar with video-chat apps?
"Use tech to do more than just check in. With smartphone cameras and video apps, you can take a locked-down loved one for a walk in the woods, share a virtual meal or watch a movie together. Also think about non-digital ways to boost morale, like sending handwritten cards or arranging a delivery from their favorite restaurant. (Not all facilities may allow this, so check first.)
Call Now For a FREE Consultation!
"You can also support loved ones by staying informed about what's going on at their facility. Identify a point of contact on staff for when you have questions and concerns. AARP has a list of six key questions to ask about circumstances at your loved one's nursing home."
Keeping Our Elders Safe During COVID-19
In Texas, there are still many restrictions on a family member's ability to visit loved ones in skilled nursing or assisted living facilities.  That is with good reason.  It is reported more than 40% of all Covid-19 deaths are coming from nursing facilities in Texas (1800 out of approximately 4500).  This is a very tough situation for nursing homes and assisted living facilities.
Still, they cannot let down their guard and so that residents fall, become malnourished or get dehydrated, or receive bed sores or pressure ulcers.  Nursing facilities have an obligation to prevent these conditions in their residents. 
Is Your Loved One Showing Signs of Elder Abuse? Call Now For a FREE Consultation!
Be vigilant about checking on your loved one to ensure his or her physical health remains OK, even setting aside a possible Covid-19 infection.  Falls and broken bones, bed sores and other conditions due to resident neglect can also be quite deadly.  And most of these conditions are preventable with proper care.  If possible, have your loved one take a picture of his or her injury caused by the nursing facility and text or email it to you.  The more documentation and photos that exists, the better. 
If a loved one has been subjected to nursing home neglect or abuse in the Dallas, Texas area – including falls and broken bones, bed sores or pressure ulcers — you should immediately contact the Dallas nursing home abuse lawyers at Crowe Arnold & Majors, LLP.  They will diligently investigate your potential case and, if necessary, take legal action to ensure you or your loved one receives the compensation that is deserved.