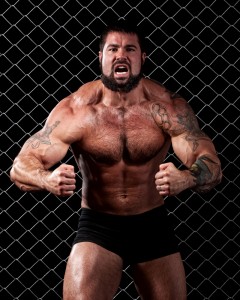 A recent Food and Drug Administration test has found that an exercise supplement has been linked to liver failure and a non-viral form of hepatitis. A supplement that was advertised to aid in fat burning and muscle growth, VERSA-1 is now being attached to multiple cases of liver failure and non-viral hepatitis in Hawaii. The Center for Disease Control and the Food and Drug Administration worked together to test and provide information regarding the safety of VERSA-1, a product distributed by OxyElite Pro. Once they determined it unfit for consumption, the stocks have been taken off of the shelves and destroyed. 56 people have been reported to have experienced this type of acute liver damage, and anyone who still owns the product is urged to halt use and destroy what is left.
OxyElite Pro is now a double offender within this year alone; they were found distributing another harmful chemical just months prior. This prior liable product was known as dimethylamylamine, or "DMAA." DMAA was proved to cause high blood pressure and can be linked with cardiac arrest, seizures, psychiatric disorders, and even death. After removing DMAA from their products they replaced it with a new chemical called aegeline. Aegeline is now proven to be the cause of the 56 cases of acute liver failure and non-viral hepatitis.
OxyElite Pro is on a roll when it comes creating products that are obviously bad for public consumption. Their blatant disregard for consumer safety can be proven by their feeble attempts to make fast money. If you or someone you know is a victim of the ill effects of a recalled product, please contact the professionals at Crowe, Arnold & Majors, LLP to get the compensation you deserve!