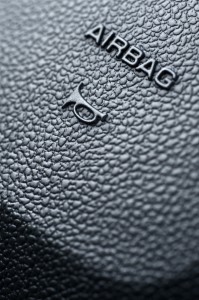 Just in time for Halloween, there is a spooky new automotive recall going into effect. Imagine driving down the highway and without warning, your driver side airbag deploys by itself! Horrifying, I know. This bleak imagery could be reality if you drive certain models of Toyota. The Japanese automaker has recently recalled a whopping 870,000 vehicles due to an electrical malfunction that is commonly caused by spiders.
The day the government reopened, Toyota announced that an air conditioning condenser unit has been experiencing a clog in its pipes that are most consistently caused by spiders spinning webs inside. The arachnid obstruction is causing a drip to form directly above the airbag control module. When moisture comes in contact with the circuitry of the airbag's electrical control unit, it causes a short circuit with multiple possible results. The damp electrical interference can cause the airbag warning light to turn on, but it can even cause the airbag to deploy! There have been 3 accounts of actual airbag deployment, and 35 reported cases of the light turning on. On top of this, the power steering can be affected as well, making it more difficult to turn the wheel mid drive. Spiders have not caused every incident, but they have been the most consistent reason for blockage. Owners of affected vehicles will soon be mailed instructions that outline the proper actions to take. When you take your car to a Toyota dealership, mechanics will install a new housing around the air conditioning condenser unit, along with a sealant that will prevent leaking. The affected models are 2012 and 2013 models of Toyota Camry, Camry Hybrid, Avalon, Avalon Hybrid, and Venza.
Product recalls can be serious business that can lead to serious injury. If you or someone you know is negatively affected by a product recall, please contact Crowe, Arnold & Majors, LLP for legal counsel.