Injured by Faulty and Dangerous Air Bags?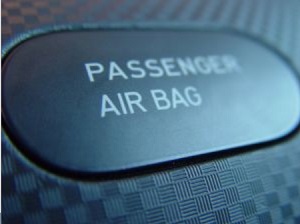 Air bags can make the difference between life and death in a car accident, but defective air bags can end up doing greater harm than good. If an air bag defect has contributed to your injuries in a crash, you may have a viable claim or suit against the manufacturer. Consult with an experienced Dallas auto product liability attorney to learn more about your rights and legal options.
At Crowe Arnold & Majors, LLP, not only does our legal team have over 25 years of experience in personal injury law, but we also have won more than $110,000,000in settlements and verdicts for our clients. The reason for our success is that we truly care for our clients and direct our fullest attention to each and every case. If you wish to speak with one of our dedicated staff today, call (214) 231-0555.
What Are Common Air Bag Defects?
Manufacturers of air bag systems have the duty to release safe products to the public. This means implementing well-thought-out designs and extensive testing to ensure that the airbags serve their primary function: preventing injuries. Air bag systems with shoddy designs can be dangerous, especially for children. Our firm is not afraid to take on auto manufacturers responsible for the following air bag defects:
Faulty Crash Sensors: Defective signals can cause air bags to inflate when unnecessary or after it is too late.
Wrong Inflation Path: Air bags are supposed to inflate upwards before extending outwards. Those that inflate horizontally can be dangerous.
Excessive Expansion Size or Force: Air bags that deploy with excessive size or force can cause traumatic head damage.
Lack of Internal Tethers: Tether straps help shape air bags in a flat pillow shape and not a rotund ball shape, which can be harmful to passengers.
Recent Recalls Involving Defective Air Bag Systems
In recent years, there have been multiple recalls involving defective air bag systems. You should be aware of the following recalls issued by major auto manufacturers:
885,000 vehicles recalled by Toyota in October 2013
Millions of vehicles (2000-2002 model years) recalled by multiple Japanese automakers in April 2013
Millions of vehicles (2000-2004) recalled by Honda, Toyota, Nissan, and General Motors
144,000 F-150 pickup trucks (model years 2005 and 2006) recalled by Ford Motors
To find out whether the car you drive has been recalled, use the auto recall search tool provided by the National Highway Traffic Safety Administration (NHTSA).
No Risk Representation in Dallas
Crowe Arnold & Majors, LLP will answer any of your questions free of charge. And if you decide to hire us as your legal representatives, we will ask for no upfront fees and only collect our pay when we have recovered your damages. So, there's no reason to delay. Contact our office to get started on your injury claim right away.
Additional Information