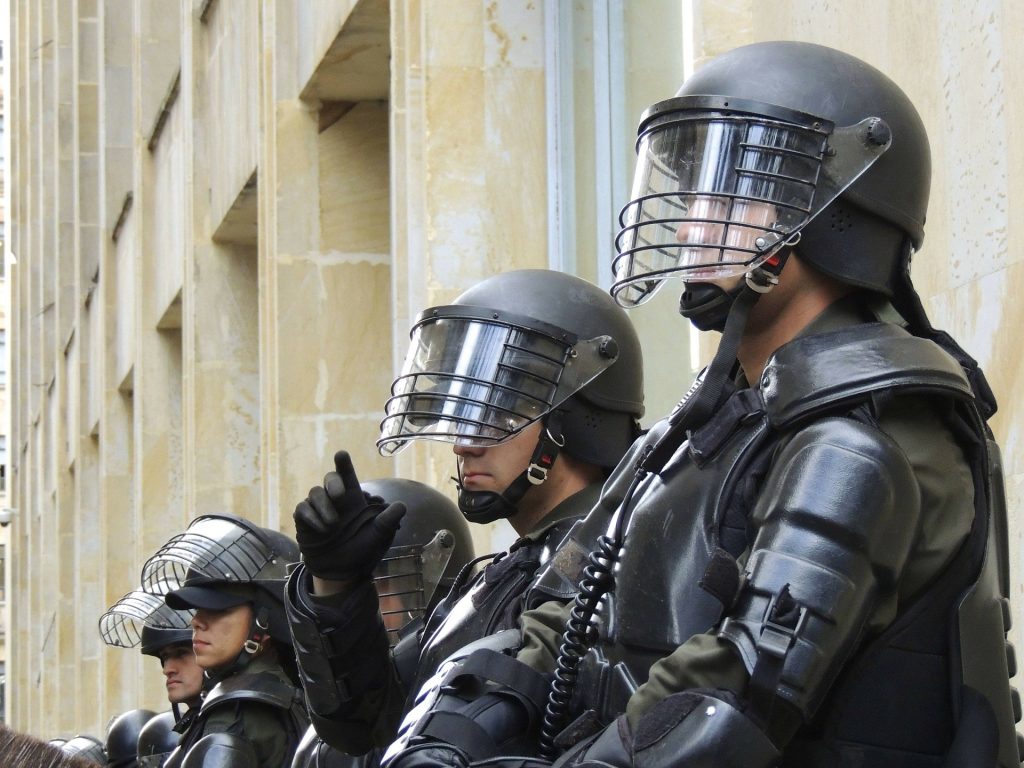 As of February 2018, 108 people have already been shot and killed by police, an average of 3 people per day. In a news conference in January, the family of Tommy Le, a high school student shot three times by police last year, announced that they have filed a federal civil rights lawsuit against King County, Washington, where he was killed.
Although officers on the scene claimed that Tommy had a knife and lunged at them, evidence proves that he had a pen, not a knife, and that he was moving away from the officers at the time he was shot. Stories like Le's are becoming all too familiar in the American media, and make many people rightfully question police officers' use of excessive, unnecessary force.
Frustration over the rift between the police and the communities they vow to serve is also being felt close to home. In June 2017, more than 300 people marched in Dallas beside the family of Jordan Edwards, a 15-year-old boy shot and killed by a Balch Springs police officer who shot into a car with five occupants. At the rally, State Senator Royce West said, "This isn't an anti-police rally. We support law enforcement. What we don't support is police brutality."
What's Reasonable Force vs. Deadly Force?
On July 17, 2014, a pair of New York City police officers approached Eric Garner in order to detain him for selling untaxed cigarettes on the sidewalk in Staten Island. He was unarmed, and was not being arrested for a violent crime. While attempting to arrest him, one of the officers held Garner in a chokehold, wrapping his arm around Garner's throat as Garner repeated the words "I can't breathe" 11 times. The officer did not let up, Garner's body eventually went limp, and he was later pronounced dead at the hospital due to compression of his neck.
Garner's tragic case brings to light the rules regarding a police officer's use of reasonable force and deadly force, and when an officer's conduct is considered excessive. The 1985 Supreme Court ruling in Tennessee v. Garner suggests that there are three circumstances in which an officer can use deadly force:
When the officer is threatened with a deadly weapon;
When the officer has reason to believe that the suspect may impose serious physical harm to the officer or another person;
When the officer has reason to believe the suspect has committed a crime involving serious physical harm to another person.
Eric Garner was being detained for a non-violent crime, did not have a weapon, and was not threatening violence. In this case, the officer who kept Garner in a choke-hold used deadly force without meeting any of the criteria listed above.
How Long Does It Take to Use Deadly Force?
In addition to questioning police officers' use of excessive force, many are also criticizing the amount of time that passes between officers' arrival on a scene and the moment they begin using deadly force. Logic tells us that police officers would need an adequate amount of time upon arrival to take in their surroundings and assess the situation, but that doesn't always seem to be the case.
When 12-year-old Tamir Rice was fatally shot in Cleveland in 2014, less than two seconds went by from when the officers pulled into the park where Rice was sitting to when Officer Loehmann fired his weapon twice at close range, killing Rice.
What Police Training Procedures Are Being Done?
In February 2018, three years after Eric Garner's death, the New York Police Department launched its implicit bias training program. According to Newsweek, the training aims to assist officers in handling interactions with the public fairly and effectively. The training consists of a four-day course that emphasizes active listening skills.
More police departments are using training programs like these to teach officers to acknowledge implicit bias and to utilize de-escalation tactics to positively affect their interactions with civilians.
But some police training has the opposite effect. In fact, much of police training today continues to capitalize on officers' fear in an attempt to keep officers on the defensive. However, when police officers live in fear, expecting the worst at every turn, the innocent becomes treacherous very quickly, and life-ending decisions are made in a matter of seconds.
The truth of the matter is that not enough work has been done to study the effectiveness of different kinds of police training on the safety of their community members. One thing we do know for sure, however, is that implicit bias has been proven in study after study. Police are twice as likely to search black drivers during traffic stops, and in a simulation study, officers were quicker to shoot blacks than whites.
Knowing this, police departments need to address bias, fear, and knee-jerk reactions with training and practice. Ultimately, the goal is to stop all unjust and unnecessary deaths at the hands of law enforcement.
Until that day, we at Crowe Arnold & Majors, LLP will continue to back victims of Dallas police brutality in court. If you or a loved one was victimized by police assault, wrongful shooting, or false arrest, we may be able to get you compensation. Please call (214) 231-0555 for a free consultation.