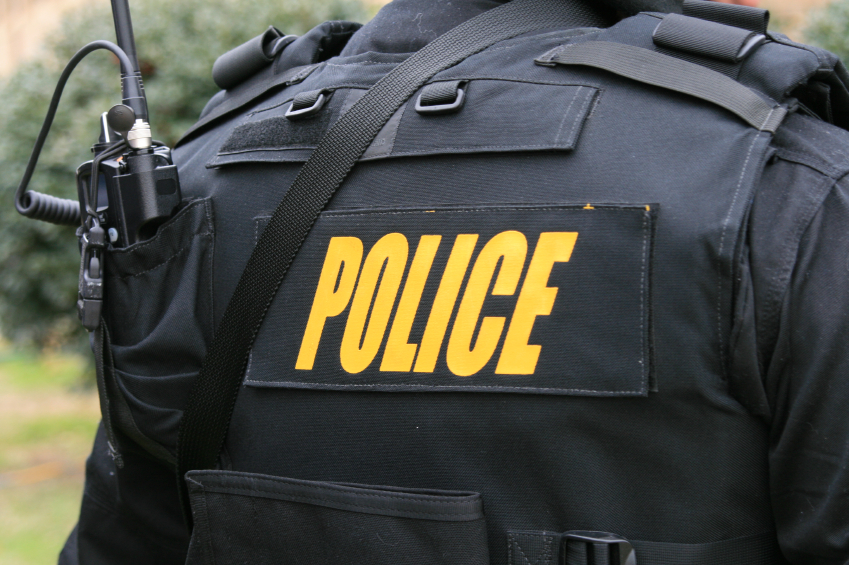 In early September 2018, Dallas police officer Amber Guyger returned to her apartment complex after her shift and entered a unit she claims she thought was her own. Once inside the room, Guyger shot and killed the man who actually lived in the apartment, thinking he was an intruder. Guyger was still in uniform, but was off-duty at the time. She was charged with manslaughter and fired from the Dallas police department (CNN).
In Bellingham, Washington, a former police officer was convicted of misdemeanor assault after an October 2017 off-duty attack on two men.
The Seattle Times reported that a veteran Seattle police detective used racial slurs, including the n-word, in front of crew members and retired police officials while working off-duty for Seattle City Light. The officer subsequently retired, and would have been fired if he had not voluntarily left the department. All three of these incidents were reported in this month alone.
Police officers are held to a specific set of rules and standards when on duty, but officers are increasingly learning the hard way that their off-duty behavior matters as well. Whether guilty of behavior that could result in a criminal conviction or behavior that is offensive, officers must be held responsible for their off-duty behavior.
A Higher Standard
Because a police officer's credibility depends on their own personal compliance with the law and actions that promote public order and citizens' safety, they are held to a higher standard than the average citizen. While the above examples describe vastly different scenarios, all three police officers were expected to have better knowledge on how to handle the situation, and were expected to act with more restraint than an average person. When they failed, they were held responsible by their departments and, where applicable, the law.
The Law Enforcement Code of Ethics, the Canons of Police Ethics, and relevant court decisions all indicate that the expectations for a police officer's personal responsibility extend to both on-duty and off-duty behavior, according to the National Criminal Justice Reference Service.
Police officers have been sued in civil court for everything from road rage incidents to bar fights, all committed while off-duty.
Off-Duty Police Brutality
Sometimes, off-duty police officers take action to "carry out the law" even when not officially on the job. For example, an off-duty police officer may arrest someone they happen to witness shoplifting. But when an off-duty officer is carrying out the law, they can still be liable for the mistreatment of a citizen. For example, an off-duty police officer who uses a Taser on an unarmed, cooperating individual suspected of shoplifting a box of diapers may be found liable for using excessive force.
In cases like these, police misconduct is often referred to as police brutality. Police brutality involves unwarranted or excessive force on the part of a police officer. Police brutality can occur in the form of verbal or physical assault, and often traumatizes the victim. Mistreatment by a police officer is especially harmful because Americans are taught to trust the police, and officers are supposed to uphold the law.
Proving Liability After Off-Duty Police Misconduct
Because off-duty police misconduct comes in a variety of forms, the steps to prove liability also vary. For example, a citizen accusing an off-duty police officer of causing emotional trauma and physical damage to both him and his vehicle after a road rage incident may have to prove:
The damage to his body and his vehicle exist – this can be proved through medical records, auto body shop records, insurance claims, and police reports.
The off-duty police officer acted negligently or recklessly, either failing to use reasonable care or knowingly acting in a dangerous manner without regard for the consequences.
The victim's damages were a direct result of the police officer's road rage (causation).
If the off-duty officer was carrying out the law at the time of the misconduct, the court will have to decide if the level of force used was appropriate for the situation. Police behavior is more likely to be considered brutal when violent or forceful actions are taken against a nonviolent, minor offender.
When police officers break the law, they often have more support and more resources than the average defendant. They are also sometimes given the benefit of the doubt due to the nature of their profession. These obstacles make off-duty police misconduct cases complex and frustrating. However, an experienced lawyer can help you prove liability and get justice from your perpetrator, even when that person is a police officer. If you'd like to speak with a knowledgeable Dallas police brutality attorney in a free consultation about your potential case, call Crowe Arnold & Majors, LLP at (214) 231-0555.