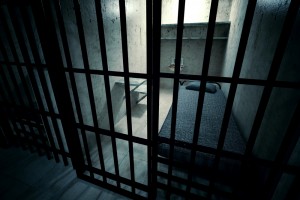 Due to a complete lack of responsibility, an inmate in the state of Washington is now dead due to negligence. 22-year-old Michael Saffioti has had extreme dairy allergies his entire life according to his mother Rose. He had been incarcerated in the Snohomish County Jail once before, and the guards knew him and his dietary needs prior to his recent stay. During breakfast, footage shows that he asked the guard about the contents of his oatmeal, and guards told him it contained no dairy. A few minutes later he is shown to be asking a guard for a rescue inhaler, but the guard declined, refusing his request for medical help. Saffioti was then sent to his cell instead. In his cell, he used the call button to ask for help, but was once again ignored by the guards. Soon after, he was found lying unconscious in his cell. Surveillance footage shows emergency medical staff frantically performing CPR on Saffioti, he was then rushed to an area hospital. He was pronounced dead upon arrival. Saffioti was incarcerated after turning himself in for a marijuana misdemeanor charge.
His mother Rose is now suing the county for $10 million, claiming blatant negligence to her son's needs. Her attorney, Cheryl Snow, says that he made his needs apparent and the guards ignored his request, leading to a wrongful, unnecessary death.
If you know someone who has suffered due to the negligence or improper care of another, compensation may be deserved. Wrongful death affects family and loved ones along with the victims themselves. If you are affected by the wrongful death of a loved one, please contact the professionals at Crowe Arnold & Majors, LLP for legal help.