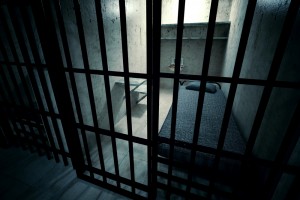 After weeks of searching, authorities have detained two escaped convicts, they're believed to have forged court documents that permitted their release. 34 year-old Joseph Jenkins has been serving a 50 year sentence since 1998 for the home invasion, armed robbery, and murder of Roscoe Pugh Jr. Jenkins was also charged with car theft in 1997, adding 5 years to his sentence. He was wrongfully released on September 27th. Charles Walker, also 34 years-old, was serving a 15 year sentence for a 1999 murder. Walker was released on October 8th under the same circumstances. Both men were released from Franklin Correctional Institution in Florida's panhandle.
It is still unclear how the documents were created, and by whom. The documents stated that their sentences have been reduced and court orders had granted their early release. The official documents were forged, and even contained key signatures. One such signature was that of Judge Belvin Perry. The same Judge Perry affiliated with the high profile Casey Anthony murder case. Due to the widespread media attention of the case, Perry's signature can easily be found through the internet.
Both men were captured Saturday evening at 6:40pm in Panama City, Florida in the Coconut Grove Motor Inn. Earlier that day, the two convict's families held a televised press conference to plea to the men to turn themselves in and avoid more trouble. Jenkins was on the lam for three weeks and a day, and Walker was for one week and four days. Both families claimed to have no knowledge of the planned escapes. The Walker family actually found out about the escape when a Franklin Correctional officer called them to let them know they can come pick up Charles Walker. The proper authorities were then contacted by a member of Walker's family, beginning the manhunt.
Thankfully no one was harmed due to this slip-up. The system does have loopholes and can be manipulated by patient men. If you or someone you know is a victim of negligence, please contact the personal injury lawyers at Crowe Arnold & Majors, LLP for legal counsel.