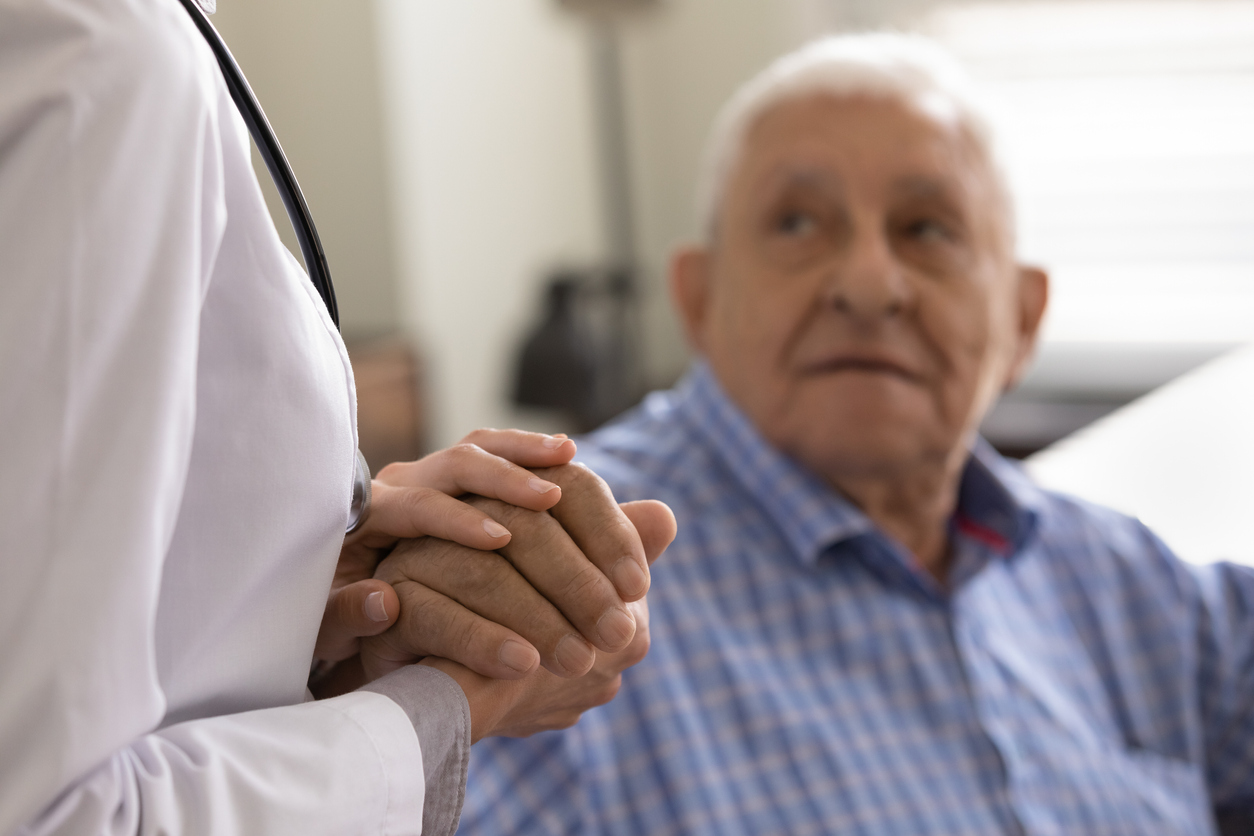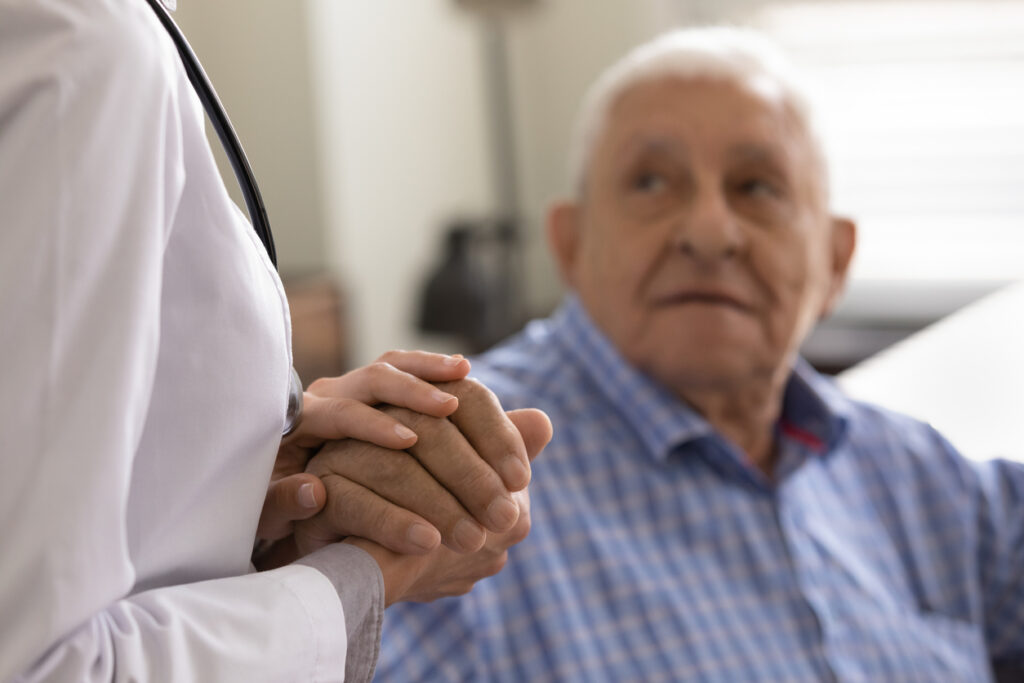 When you send your loved one to live in a memory care facility, you do so to ensure that he or she receives the care and attention needed 24 hours a day, often because your loved one is no longer as independent. Unfortunately, all too frequently, the trust that Oklahomans just like you place in these memory care facilities is violated, as the patient is abused or neglected.
Nursing homes in Oklahoma City, Tulsa, and Norman are businesses, and anything that jeopardizes the number of beds that are filled will affect the bottom line. With that in mind, you can fully expect elder homes to say or do whatever they can to avoid any sort of financial liability. That is why our attorneys at Crowe Arnold & Majors, LLP strongly recommend that you consult with an experienced Oklahoma memory care facility abuse lawyer as soon as possible if you suspect nursing home abuse or neglect.
We have the resources to fully investigate the circumstances surrounding your loved one's injuries, bring in expert witnesses to prove fault, and hold those responsible accountable for the harm they have inflicted on your loved one. Reach out for a free consultation to learn about your options.
Click Here to Call Our Law Office
Why Does Nursing Home Abuse and Neglect Happen?
If this happens to your loved one, the legal system provides recourse by means of filing a memory care facility lawsuit which can help your loved one obtain financial compensation for the damages that he or she incurred. Due to a variety of reasons, such as long hours, low wages, unfulfilling job duties, and less than optimal working conditions, many memory care facilities are plagued by staff shortages and/or high rates of staff turnover. As a result, many corners are cut, both in the hiring process and in the day-to-day care that the residents receive.
Four Types of Memory Care Facility Abuse
There are four main types of elder home abuse:
Sexual abuse, which includes any nonconsensual physical contact with the patient.
Physical abuse, which includes pushing, grabbing, slapping, elbowing, hitting, tripping, kicking, or throwing of objects at the resident.
Emotional abuse, which can include threats, insults, intimidation, or intentionally isolating the victim from the rest of the residents.
Financial abuse, which can take the form of stealing money or items of value from the patient, forging checks in the victim's name, opening up a new account in the victim's name, or identity theft.
Call Now For a FREE Consultation!
Common Types of Nursing Home Neglect
In addition to abuse, neglect is also a common issue in memory care facilities. Here are some common types of nursing home neglect:
Not turning or moving an immobile patient frequently enough
Not changing the patient's linens on a regular basis
Not assisting residents who need assistance with basic needs such as transfers into and out of bed, standing up, sitting down, or walking down the hall
Failing to administer medications at proper intervals or in proper doses
Call Now to Speak to an Experienced Personal Injury Attorney!
Warning Signs of Nursing Home Neglect or Abuse
One of the best things you can do to stop or even prevent altogether any nursing home abuse or neglect is to visit frequently, often unannounced. When you are in the building, here are some warning signs you can look for that may indicate that elder home abuse or neglect is taking place:
Unexplained weight loss
The patient is begging for food, or appears malnourished or dehydrated
Patients are wandering around by themselves and confused
Pressure sores
Poor personal hygiene
Soiled clothing or linens
Unexplained wounds, bruises, cuts, burns, or other injuries
Unexplained mood swings, withdrawn behavior, or fits of crying
Reluctance to speak while nursing home staff members are within earshot
Unexplained disappearance of valuable items
Unexplained bank or account activity
Is Your Loved One Displaying Any of These Signs? Call Now For a FREE Consultation!
Evidence That May Help Build Your Case
As you might expect, a memory care facility will rarely just directly admit to abusing or neglecting a patient – you will need to prove it. Some of the evidence your attorney may obtain to prove your case includes the following:
Eyewitness statements
Claims of memory care abuse or neglect made by other patients
Maintenance and repair logs for the facility
Background checks on the nursing home's staff members, which may turn up prior criminal charges or previous documented incidents of abuse or neglect
Surveillance camera footage
Pictures of injuries, conditions at the facility, or property damage
Elder home records
Police or incident reports
Medical records and bills
No Fee Unless We Win! Call Today and Speak to an Experienced Personal Injury Attorney!
A $3 Million Jury Verdict
At Crowe Arnold & Majors, LLP, one client of ours here in Oklahoma suffered sepsis and severe malnutrition and dehydration as a result of nursing home abuse and neglect. The Oklahoma memory care facility lawsuit went all the way to trial, and we secured a $3 Million jury verdict on our client's behalf.
Oklahoma memory care facility abuse lawyer
If you or a loved one have been abused or neglected in a memory care facility in Oklahoma or have questions about how to report a memory care facility in Oklahoma for neglect, call Crowe Arnold & Majors, LLP today to schedule a cost-free case review with an Oklahoma nursing home abuse lawyer. We work on a contingency fee basis, which means you never owe us any attorney fees unless you win your case.