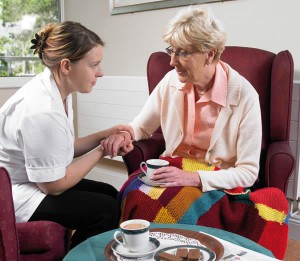 As the summer approaches, the days are becoming longer and the weather is getting warmer. With an exceptionally long winter, I'm sure Austinites are ready for summer weather. Although, along with the summer months comes the possibility of heat stroke from the extreme summer temperatures.
Hot weather can pose a danger to anyone, but elders are particularly prone to extreme heat. A recent study showed that 40 percent of heat-related fatalities in the US were among people over the age of 65. Elderly people don't adjust to changes in temperature as well as younger people do. People lose their ability to notice changes in their body temperature as they age. Many elderly also have underlying medical conditions that affect the way their body reacts to changes in temperature.
Click Here to Call Our Law Office
What is Heat Stroke?
Heat stroke is the most serious form of a heat injury and requires medical attention immediately. Heat stroke can cause major damage to the brain and other internal organs, and even death. Heat stroke is a result of over exposure to extreme temperatures, usually in combination with dehydration. These combined lead to failure of the body's temperature control system.
The medical definition of a heat stroke is when the body's internal temperature is 105 degrees Fahrenheit, with complications involving the central nervous system that occur after exposure to extreme heat.
Other symptoms of a heat stroke include:
Nausea
Seizure
Confusion
Red, hot, or dry skin
Muscle weakness or cramps
Headache
Shallow breathing
Unconsciousness
Were You Injured? Call Now For a FREE Consultation!
Heat Exhaustion
Elderly can also suffer from heat exhaustion, which is a milder form of a heat-related illness. This can develop after several days of exposure to high temperatures and inadequate replacement of fluids.
Some symptoms of heat exhaustion include but are not limited to:
Heavy sweating
Pale skin
Muscle cramps
Weakness
Tiredness
Dizziness
Headache
Nausea
Fainting
Fast and shallow breathing
Call Now For a FREE Consultation!
Protecting Your Loved One from Heat Stroke
If you suspect an elderly person is suffering a heat stroke, contact 911 immediately. While waiting for the paramedics, initiate first aid. Move the person indoors, or to a shaded area and remove necessary clothing. Other cooling strategies include:
Fan air over the person
Wet their skin with a wet sponge or towel
Apply ice packs to the person's armpits, neck, and back
Immerse the person into an ice bath or cold shower.
The best way to avoid heat stroke, and make sure the elderly ones around you stay cool during the hot summer months is to take preventative measures. Here are tips to keep cool in hot weather:
Stay hydrated. Dehydration is one of the main causes of heat-related illness. Make sure you stay hydrated and drink plenty of fluids throughout the day, even if you're not thirsty. Avoid alcoholic drinks or drinks that contain caffeine, they can actually contribute to your dehydration.
Stay indoors during the hottest part of the day. It's best to avoid doing activities outdoors between the time of 10 a.m. and 4 p.m., when the sun's rays are the strongest.
Wear lightweight-clothing. Wear breathable clothing when you know you'll be spending your time outdoors. Wear short sleeves, shorts, and a hat to shade your face from the sun.
Call Now to Speak to an Experienced Personal Injury Attorney!
If your loved one is in a nursing home, make sure that they are being properly taken care of during the summer months. Make sure the staff keeps an eye out for any heat-related illness symptoms.
If you notice your elderly loved one has been neglected or abused while in the care of a nursing home, contact a Dallas nursing home abuse lawyer from Crowe Arnold & Majors, LLP to stop the nursing home abuse now. Protecting elderly loved ones is the right thing to do. Crowe Arnold & Majors, LLP puts you and your family first.