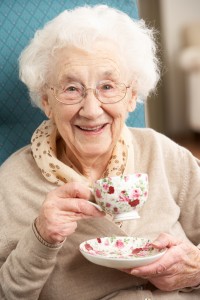 When your loved one can no longer care for themselves and live independently, you want to make sure you choose a nursing home that will meet all their needs and provide them with quality care. Trusting others to care for your elderly loved one can be a difficult thing to do. When looking for the perfect nursing home for your loved one, there are a number of things you should consider.
When you place your loved one in a nursing home, you must be their advocate and make sure their needs are being met and that they are in a safe environment. Our Dallas personal injury lawyers have prepared this list of things you should consider and questions you should ask that will help you detect any signs of improper care or negligence:
1. Is your loved one receiving the proper nutrition?
Dining with your loved one will not only make their day, but it will also give you a chance to see if the food is of good quality and nutritious. Elderly people tend to lose their interest in eating, so make sure the food is visually stimulating as well. How flexible is the menu? Are the meals the same each week, or is there a variety of options for residents to choose from?
2. What does the nursing home smell like?
Nursing homes can foster some strange smells, some of which are usually unavoidable. Certain medications can make residents more gassy. As people age, they also tend to lost control of their bladder. However, if the home has a strong odor of urine, it may be a sign that the facility isn't being properly cleaned.
Click Here to Call Our Law Office
3. Is the staff being overworked?
Ask the nursing assistants and other staff how often they work overtime or double shifts. If they are constantly overworked, this could affect the care your loved one is receiving. When staff is overworked, they become stressed and fatigued, which might cause them to neglect elders or become impatient with them. Are the staff given proper background checks? Ask the director of the nursing home what their staff to resident ratio is.
4. How do the residents spend their free time?
Are residents always tucked away in their rooms or are they out in the lobby or outside getting fresh air? A quality nursing home is going to have daily activities set up for residents to participate in.
5. Do you notice bruising or scratches?
An occasional bruise on an elderly person isn't unusual. As people age, their skin becomes more sensitive and fragile. However, there are some bruises that should not be ignored. If you notice any bruises that look like fingertips, especially around their arms, you should be suspicious. Look for bruises else where on their bodies, areas where they are unlikely to receive a bruise from a fall.
Were You Injured? Call Now For a FREE Consultation!
If there are issues with the quality of your loved one's care, you should first speak to the director of the nursing home. If the issue is persistent and is becoming recurring, contact the Dallas nursing home abuse lawyers at Crowe Arnold & Majors, LLP. We have experience with dozens of nursing home abuse cases, and will fight for the compensation you and your loved one deserve.