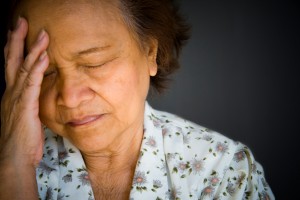 A Dallas woman nearly lost $15,000 of her hard-earned retirement money recently after being contacted by a California scam artist posing as a man named Keith Miller.
The scam artist called the Dallas woman and told her that her grandson had suffered a drunk driving accident in New Mexico. He claimed to be a lawyer, telling the woman that if she mailed $15,000 to a Northridge, California address, her grandson wouldn't be charged with a crime.
The woman, concerned for her grandson, asked her caretaker to drive her to the bank, where she withdrew $15,000 in cash and shipped it to California. Although the scam artist ordered the elderly woman not to share the story with anyone, she told her daughter what had happened.
Has Your Loved One Been Defrauded? Call Now For a FREE Consultation!
The woman's daughter called the local police, and law enforcement officials were able to intercept the package. The cash was returned to the elderly woman.
Scams are just one form of financial abuse. Scammers and other types of financial abusers target older people, including residents of nursing homes or other assisted living facilities, because older people may have difficulty keeping track of complex financial matters. Don't let this happen to your loved ones.
If you or someone you love has been exploited by a scammer or other person, an experienced Dallas nursing home abuse lawyer can help.
Contact Crowe Arnold & Majors, LLP at (214) 231-0555 to discuss your situation.