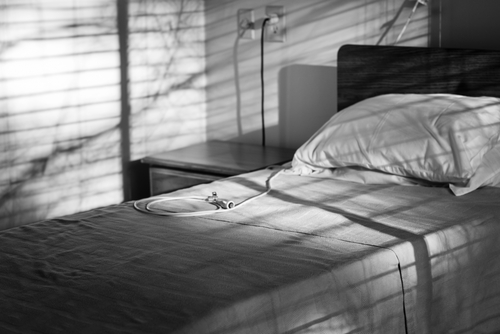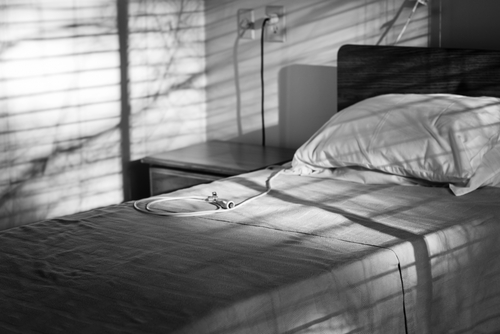 Under Texas Law, nursing home residents have the right to be free from physical restraints unless they are necessary to treat medical symptoms. In this case, physical restraints may be used only with a physician's authorization. The only other instance when physical – or chemical — restraints are allowed on nursing home residents is during emergency situations to protect them from harm.
Use of physical restraints in Texas nursing homes
Despite regulations to curb the use of physical restraints, Texas nursing homes continue to use this modality with alarming prevalence. In addition to state laws on this practice, the Federal Nursing Home Reform Act of 1987 stipulates that residents should never be subjected to physical restraints to ease staff supervision, to discipline, or as an alternative to addressing a patient's underlying medical condition.
Click Here to Call Our Law Office
Within the last two decades, Texas has ranked among the nation's states with the highest frequency of restraint use in nursing homes. According to a report from the Department of Human Services (DHS), nearly 20 percent of residents in Texas nursing homes evaluated had spent at least some time in waist or limb restraints every day for the past week prior to the assessment. The improper and unlawful use of physical restraints in long-term care facilities are associated with poor patient outcomes and serious health complications, ranging from malnutrition to chronic bedsores.
If you believe that a loved one has suffered needlessly because of inappropriate or illegal physical restraints, contact Crowe Arnold & Majors, LLP for legal guidance. A Dallas nursing home abuse lawyer will listen to your concerns, investigate the facility, and determine whether you have grounds for litigation.
Types of physical restraints
There are various devices, equipment, and methods to restrict freedom of physical movement. Restraints were primarily used in hospital settings to help prevent patients from hurting themselves or others. This practice was later adopted by nursing homes to ostensibly minimize risks of falls or other injuries in frail, elderly residents. In practice, many residents are put in lap bars, leg restraints, and other devices, not for their own safety, but because the nursing home lacks the resources and staff needed for adequate supervision.
Call Now For a FREE Consultation!
Studies have repeatedly shown that physical restraints do not reduce the prevalence of falls in nursing homes, and show no measurable benefit in terms of patient safety. Some of the most common types of restraints used in nursing homes include:
Arm restraints
Wheelchair bars
Vests and soft ties
Bars and belts
Bedrails
Velcro fasteners
Lap trays and tables
The sad reality is that illegal use of physical restraints in long-term care facilities is often tied to short staffing. If you suspect your loved one's nursing home is violating state or federal law regarding restraint use, speak to a personal injury lawyer at Crowe Arnold & Majors, LLP.
Physical and emotional impacts of physical restraints
The negative impacts of physical restraints in nursing homes cannot be overstated. Anecdotal evidence and studies have shown the dire physical, psychological, and behavioral consequences. In many situations, the discomfort, anxiety, and agitation of a restrained older person is exacerbated, making matters worse.
Physical effects include:
decreased muscle mass
bruises and ulcers
pressure sores
impaired balance and more falls
decreased cardiovascular endurance
malnutrition
incontinence
reduced appetite
dehydration
hypotension
worsening of dementia
Call Now to Speak to an Experienced Personal Injury Attorney!
Residents who are physically restrained may experience the following psychological effects:
Depression
Anxiety
Isolation
Increasing combativeness
Withdrawal
Feelings of humiliation
Loss of self-worth
Physical restraint use is largely avoidable in nursing homes and is regulated by both state and federal legislation. When nursing home staff use restraints as a means of convenience, control, or discipline, they should be held accountable for their wrongdoing. If you have questions about Texas laws on nursing home abuse and physical restraints, you've come to the right place. Reach out to schedule a free consultation with a Dallas personal injury lawyer today.
No Fee Unless We Win! Call Today and Speak to an Experienced Personal Injury Attorney!