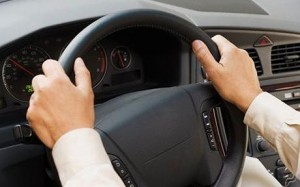 Every day, thousands of drivers rush through city streets in Texas on their way to work, school, errands, and other events.  With so many cars on the road, the risk of accidents also increases.
Here are some of the top causes of car accident deaths and injuries in Texas cities, according to the Texas Department of Transportation (TxDOT):
Distracted driving. Distractions like cell phone use, eating, or events taking place inside or outside the vehicle caused 117 deadly accidents and hundreds of injuries on Texas roads in 2014.
In 2014, 177 people lost their lives in speeding-related accidents, and over a thousand more suffered injuries in these crashes.
Drunk driving. Drunk driving caused 248 deadly car accidents in Texas cities in 2014, along with over 8,000 serious crashes that caused injuries.
Weaving or improper lane changes. Failing to drive in a single lane according to the rules of the road resulted in 255 deaths in 2014, 719 incapacitating injuries, and over 5,000 other types of serious injuries.
Running a red light or a stop sign. Intersections are common sites for city traffic accidents, and one of the most common serious accidents occurs when a driver fails to stop for a red light or a stop sign. In 2014, 57 fatal crashes resulted from this failure, which also caused over 5,000 serious injuries.
City driving isn't easy. It is important that drivers take extra steps to travel carefully in order to prevent serious accidents. Drivers must share the road with motorcycles, bicycles, and pedestrians.  If you've been injured in an accident, an experienced Dallas car accident lawyer can help. Contact Crowe Arnold & Majors, LLP at (214) 231-0555.
Source: http://ftp.dot.state.tx.us/pub/txdot/trf/crash-statistics/2014/20.pdf