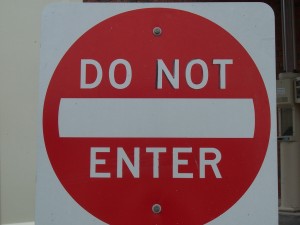 A driver heading the wrong way on South Central Expressway near McKinney, Texas caused a four-car pileup that sent ten people to local hospitals for treatment. According to a recent news report by CBS Dallas-Fort Worth, the auto accident happened just after one o'clock in the morning on Sunday.
The wrong-way driver was operating a Ford passenger vehicle, heading north in the southbound lanes of the expressway. Drivers on the expressway tried to avoid hitting or being hit by the wrong-way driver. Four other vehicles crashed as a result.
Ten people were taken to local hospitals for treatment after the accident, according to McKinney police. Police are investigating the causes of the accident, but have not made any arrests.
In 2014, 581 people lost their lives in head-on crashes in the Lone Star State, according to the Texas Department of Transportation (TxDOT). Head-on crashes are far more likely when a vehicle crosses the center line and travels the wrong way down a lane of traffic. During 2014, 1,384 people died when their vehicle went off the road. Many of these drivers were attempting to avoid a wrong-way driver coming at them on an expressway.
Distracted driving and drunk driving can easily lead to wrong-way driving, besides causing other serious accidents.  Experienced Dallas car crash attorneys are dedicated to helping people practice safe driving in order to reduce the occurrence of serious injuries and deaths on our state's roads.
If you or someone you know has been injured in any kind of car accident, don't hesitate to call Crowe Arnold & Majors, LLP. We can be reached at (214) 231-0555.
Source: http://dfw.cbslocal.com/2015/09/27/wrong-way-driving-caused-4-car-accident-sunday-morning/