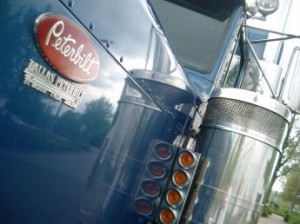 Sleep apnea is a condition in which a sleeping person doesn't get enough oxygen because of physical blockages in the airway as they sleep. A person who has sleep apnea might wake up many times during the night. This leads to poor rest, fatigue, and an increased risk of accidents. Including truck crashes.
The Federal Motor Carrier Safety Administration (FMCSA) has been aware of the risks of sleep apnea for truck drivers for many years. It has attempted several steps to help drivers get tested and treated for the condition.
Recently, the FMCSA announced that it's gathering data to update and refine this requirement. The FMCSA announced on October 1 that it sent a draft of an Advanced Notice of Proposed Rulemaking to the White House. The Advanced Notice of Proposed Rulemaking will alert interested parties in the trucking industry of a federal agency's desire to gather information before it proposes changes in the rules.
The FMCSA is considering a rule that would list specific risk factors for sleep apnea. It would require drivers who have multiple risk factors to be tested for sleep apnea and treated, if they are diagnosed. Drivers already have a physical every two years to maintain their commercial drivers' license (CDL). The new requirements would include a sleep apnea exam. If the driver shows enough risk factors, the driver will be tested and treated before heading back onto the road.
If you have any questions about sleep apnea and its dangers, contact Crowe Arnold & Majors, LLP at (214) 231-0555.