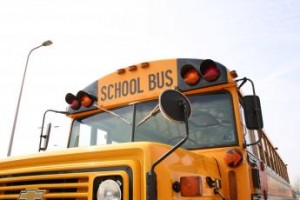 Two passengers on a DART bus suffered minor injuries when a school bus collided with an SUV, which then hit the DART bus. According to an article in the Dallas Morning News, the crash happened near the intersection between Marsalis Avenue and 8th Street. The two passengers were taken to Methodist Dallas Medical Center for treatment of their injuries.
Investigators currently believe that the school bus started the crash by colliding with the SUV, which then hit the DART bus.  Six students from Herbert Marcus Elementary School were on the school bus when it crashed. According to the school, none of them were injured.
Multi-vehicle accidents can cause serious injuries, particularly when large vehicles like school or commercial buses or tractor-trailers get involved.
As the weather turns to winter, Texas drivers will need to slow down, pay closer attention, and drive more carefully. Putting away your cell phone and avoiding other distractions like listening to loud music or eating behind the wheel can also help you stay alert and protect yourself.
If you've been injured in a car accident, don't wait.  An experienced car accident attorney can help you ensure that your legal rights are fully protected and help you fight for the compensation you deserve.
Contact Crowe Arnold & Majors, LLP at (214) 231-0555 to discuss your case. We can help.