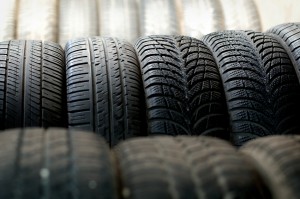 Volkswagen recently announced a recall affecting about 3,000 VW Tiguan vehicles released in model year 2015.  The purpose of the recall is to correct the labeling on the SUVs' tires, which the company says contain the wrong information about tire loading weight and pressure.
The affected SUVs were built between January and March 2015, according to the company.  The recall began in June.  Owners of the affected vehicles will be able to take them to a dealership to have the labels fixed at no charge.
According to Volkswagen, the problem occurred when the company installed a new computerized system for producing the vehicles.  The new system did not contain the information for the vehicle's tire pressure ratings, and the values entered into the system for the Tiguan's weight and loading information were incorrect.
Owners of the affected 2015 Tiguan vehicle can contact Volkswagen at (800) 893-0145.
Defects in tire labeling can cause serious problems for vehicle drivers.  Tires that are incorrectly labeled may be improperly inflated or overloaded, increasing the risk of a rollover, blowout, or other deadly car wreck.  The risk increases in the heat of a Texas summer.  Drivers of all types of vehicles are encouraged to check their tires regularly for wear and to keep track of potential tire recalls related to their vehicles.
Often, the driver won't even realize the vehicle has a problem until it is too late to prevent an accident.  That's why dedicated Texas defective tire injury lawyers strive to help drivers prevent accidents and to seek compensation when a car wreck occurs. Contact Crowe Arnold & Majors, LLP today at (214) 231-0555 to discuss your questions about recalls.