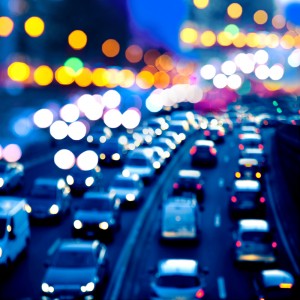 Beginning this October, some ultimate driving machines will be recalled due to a faulty electrical connection. A problem due to "increased resistance" could result in your tail lights going on the fritz. The recall will affect 140,000 5 series sedans, ranging from the model year 2008 to 2010. The specific models affected are the 528i, 535i, 550i and M5. Once the recall is issued BMW will replace the defective part during a dealership visit, free of charge. According to the National Highway Traffic Administration, the faulty mechanism could cause the driver to lose the ability to turn on tail lights, brake lights, turn signals or backing lights.
Brake and tail lights are a very difficult problem to notice, especially if you're driving alone. If left unnoticed for too long, it could cause a danger to yourself and those around you. Imagine speeding down the highway at night and seeing the silhouette of headlights in the distance, but no sign of brake lights. You approach quickly, but you're unaware at how far and at what speed this car is moving. The slowed or stopped vehicle is now an obstacle that could put you and your passengers at risk. If the unthinkable happens to you, you would not be at fault in this situation.
Here at Crowe Arnold & Majors, LLP, we understand that we don't live in a perfect world. Accidents happen, and many times you cannot prevent the dangers that life throws at you. If you or a loved one is negatively affected by an auto defect or recall, please don't hesitate to contact the Dallas product liability attorneys at Crowe Arnold & Majors, LLP for legal counsel.