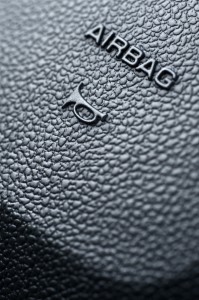 A common theme is forming this week as yet another recall has surfaced. This time it's not from BMW, but Japanese automaker Honda. Over the past few months, two models of Honda are experiencing safety threatening malfunctions. In non-emergency situations, airbags are inflating on their own. Honda will be recalling around 400,000 total vehicles across North America. 318,000 Honda Odysseys from the model years 2003 to 2004 have the defective airbag. Acura, the luxury division of Honda, has also been affected by the product recall. 56,000 model year 2003 Acura MDX SUV's have the defect. The cause of the false trigger is due to electrical interference in the airbag system that causes the airbag to trigger even though there is no crash. Thankfully, amongst all the complaints, there have not been any reported injuries or deaths due to the malfunction.
It is unclear if the airbags are being deployed while the driver is in the seat, but if so it is incredibly lucky that no one has been seriously injured. Imagining that type of malfunction is horrifying, but airbag malfunctions are all too common an occurrence. In recent years many automakers have been fooled by counterfeit airbags, but in this instance the defect is in a certified system. Honda plans to release the official product recall in late October. In the recall it will be stated that if your automobile is affected by the malfunction, you can take it to a Honda dealership where mechanics will install a device that blocks the interference causing the early airbag release. Over the last five years Honda has had close to, if not the most recalls of all automakers. It seems the more cars you make, the higher of a chance for error.
Accidents happen, and many times you cannot prevent the dangers that the products you own present. If you or a loved one is negatively affected by an auto defect or product recall, please don't hesitate to contact the Dallas product liability lawyers at Crowe Arnold & Majors, LLP for legal counsel. We will help get you back on the road, safely and effectively.