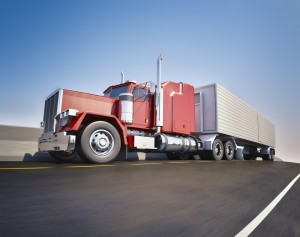 On May 6th of this year, several emergency medical officials were responding to a car accident on Interstate 8 in Arizona. The scene's response team had been wrapping up the rescue operation when another emergency struck. A paramedic on the scene reported that he had just put the last victim in the ambulance when 33-year-old Juan Espinoza's fuel tanker rammed into the parked emergency response vehicles. He struck three police cars and two fire trucks before he rolled to a stop. Witnesses say that an officer had seen the trucker barreling down the highway at 65 mph and began waving his hands at Espinoza for him to slow down. He didn't see the officer or the emergency vehicles and the officer jumped out of the way just in time before the impact. Arizona Department of Public Safety Officer, Tim Huffman died from injuries sustained from the impact.
Right before the crash, footage from the dashboard camera monitoring Espinoza in the cab reveals the reason for the incident. Espinoza is mostly blocked out of view in the video and it is believed that he strategically placed his wallet in front of the camera to hide his cell phone use. Just prior to the impact, his head was looking down, and upon impact his phone can be seen flying out of his hands. Distracted by Facebook, the investigation revealed that he was skimming through photos of scantily clad women when he caused the fatal accident. Espinoza has been charged with 20 felonies including 2nd degree murder of Tim Huffman. He is currently out on $200,000 bond and is due back in court in December for sentencing.
Unfortunately, some 18-wheeler drivers are not fit for the position, thus putting other drivers' lives at risk everyday. If you or someone you know has been injured in an 18-wheeler accident, please contact the Dallas truck accident lawyers at Crowe Arnold & Majors, LLP for immediate legal counsel.