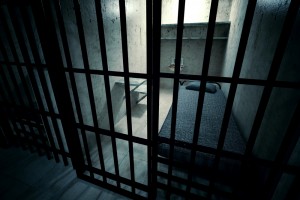 Saturday night in Catoosa, Oklahoma a hunting accident has left one victim in the hospital and three people in jail. Four friends, including a man and wife, were on the hunt this weekend for the Sasquatch. That's right, they were hunting for the mythical American bigfoot. What's more, they went hunting at night with loaded firearms; what's the worst that could happen? If they had told the truth from the beginning, it is doubtful that anyone would have gone to jail. Omar Pineda was walking behind his friend when he was suddenly startled and accidentally discharged his 9 mm handgun into the back of his friend. Omar's wife, Lacey Pineda, tried to dispose of the firearm into a nearby lake. The victim was rushed to the hospital, and is now in stable condition in the hospital. For trying to hide the truth of the accident, the other three are now behind bars for obtuse obtrusiveness.
The accident could have been worse, but it also could have been completely avoided if correct hunting techniques and safety were applied. If you find yourself on a hunt, be sure to keep the following tips and guidelines in mind.
Always keep the firearm pointed in a safe direction
Keep it unloaded when not in use
Use the safety, but don't rely on it
Purchase and use proper ammunition
Handle with extreme care if your gun fails to fire
Always protect your ears and eyes while shooting
Make sure the barrel is clear of obstruction before discharging
Never alter or modify your gun
Have your firearm serviced regularly
Learn how your firearm works and be mindful of all its moving parts
Hunting is a very popular Texan pastime and should always be approached with necessary caution and knowledge. If you or someone you know was injured in a hunting accident in Texas, please contact the professionals at Crowe Arnold & Majors, LLP for help.