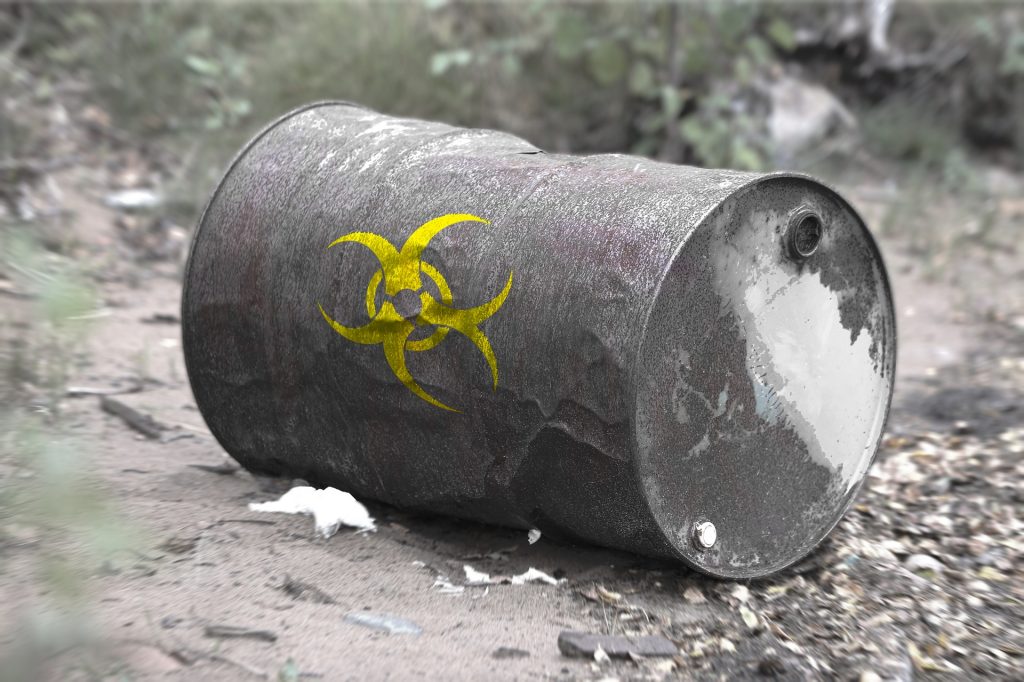 Although Hurricane Harvey made landfall months ago, the storm is still fresh on Texas residents' minds, especially those living in areas still feeling Harvey's effects. ESPN's FiveThirtyEight reported that the storm was one of the most damaging natural disasters in U.S. history. Harvey has cost the United States billions of dollars, set a record for tropical rainfall in any one place in the U.S. over the past 50 years, and taken a toll on the oil and gas industries.
Some of the most troubling consequences of Hurricane Harvey are potential toxic waste leaks that occurred at multiple Superfund sites, areas set up by the United States federal government to contain and clean up toxic waste. Even more concerning, federal inspectors, industry officials, representatives of the Environmental Protection Agency (EPA), and representatives of local environmental advocacy groups are all spinning their own version of what may have happened. However, it is pretty clear that something bad did occur. According to EPA tests, 13 Superfund sites were flooded and two most likely released damaging chemicals into the water.
The most dangerous contamination site, the San Jacinto River Waste Pits, contains dioxin, which is linked to cancer, miscarriages, and learning disabilities by the World Health Organization.
What's the Impact on the Community?
Residents who live along the San Jacinto River, about 20 miles east of Houston, are living next to this contaminated water. Those who are cleaning floodwater out of their damaged homes are exposing themselves to damaging chemicals every day (PBS). While the EPA does have a plan for cleaning the toxic waste at San Jacinto, it must first negotiate consent with McGinnes Industrial Maintenance Corp, a company involved with the site. This process could take up to two years, during which time San Jacinto residents could be facing continued exposure.
Why Is There Confusion Over Whether Toxic Waste Leaked?
While the EPA's testing seems to demonstrate definitive evidence that, at the very least, the San Jacinto Superfund site is contaminated and needs to be cleaned up, messages to the public were very unclear. According to Houston Public Media, Bryan Shaw, Chair of the Texas Commission on Environmental Quality, told lawmakers during his Senate subcommittee testimony that two polluted sites "likely had or may have had" toxic releases as a result of Harvey. Shaw went on to say, "What we've seen from the testing is it's difficult to determine that material was actually released, but it is possible that those releases did occur." This statement appears to conflict with the EPA's findings. One can see how Houston-area residents would be extremely frustrated to receive mixed messages from environmental authorities on these toxic waste leaks.
What Are the Implications?
Even before Hurricane Harvey, the slow leaking of dioxin from the San Jacinto Waste Pits sparked several civil lawsuits from area residents, fisherman, and Harris County officials who feared that their neighborhoods and surrounding plants and animals were already contaminated (Chron). Hurricane Harvey provided a stronger wake-up call for those who may be affected, and for the EPA to enforce change.
While these Superfund sites have many players and moving parts, two parties are most likely at risk for legal ramifications:
The EPA. Even though it is the organization spearheading cleaning efforts post-Harvey, the leak may not have occurred had the EPA taken preventive action. For example, the Atlantic reported that the EPA has not inspected some Texas chemical plants, like the Arkema facility that leaked toxic fumes into the surrounding environment, in over a decade. If the EPA knew that toxic waste leaks were already occurring, and that a larger leak was possible if no preventative actions were taken, it may be liable for damage done to the environment and citizens' health.
Manufacturing Companies. The toxic waste at San Jacinto originated from a paper mill. When a spill occurs, the company that created the waste could be held liable for damages. This is especially true when it was previously presented with evidence of the dangers of its disposal system.
Can You File a Claim Against the Government?
While it is more complicated, legal action can be taken against government officials as well. If an official knowingly lied about whether or not there was a toxic waste spill, for example, an attorney could prove that he or she played a part in damaging citizens' health.
In complicated cases like these, civil lawsuits brought by knowledgeable attorneys are the best way for citizens to hold large companies and organizations accountable, and to receive compensation for any damages incurred. If you have questions about filing an injury claim against the government, speak to Crowe Arnold & Majors, LLP at (214) 231-0555. Your consultation is free.