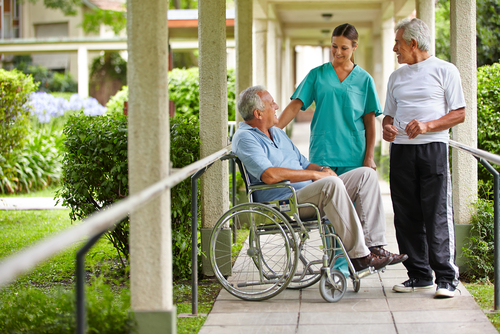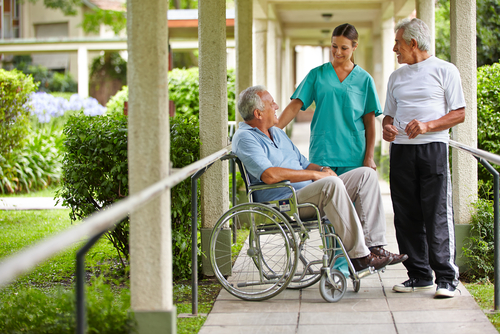 As reported by the Texas Tribune and other Texas news outlets, here is some good news if a loved one of yours resides in a nursing home with "no active coronavirus cases."
Of course, the risk of infection in nursing homes remains substantial. Caution is still required. More aggressive testing in Texas ought to be one key to controlling entry and spread of Covid-19 infections in nursing facilities. Other measures as well, including PPE/mask wearing, good hand sanitation, and proper distancing.
In the case of these newly allowed, limited visits to Covid-free nursing home in Texas, the following restrictions (according to this article) are as follows:
At long-term care facilities, some indoor visits will be permitted, provided there are plexiglass barriers, there are no active cases of the novel coronavirus among residents and there are no confirmed cases among staff in the last two weeks. Physical contact between residents and visitors will not be permitted, state officials said.
Call Now to Speak to an Experienced Personal Injury Attorney!
If you are able to safely visit a loved one in a Texas nursing home under these relaxed restrictions, please carefully weigh whether to do so, realizing they have probably missed seeing you in person over these past few months.
If you decide to visit a loved one in a nursing home over the next few days and detect the possibility of neglect or abuse has occurred with him or her, do not hesitate to contact the Dallas nursing home lawyers at Crowe Arnold & Majors. Falls, broken bones, bed sores/pressure ulcers, nutrition and hydration errors and neglect, and physical abuse can still occur during this Covid-19 pandemic. All of these events or examples are preventable. But if allowed to occur they can result in severe injury or death to your loved one. We will investigate your potential claim by obtaining the relevant records and determine if a breach of the required standard of care has occurred. If it has, our personal injury lawyers will pursue claims on behalf of you or your loved one.