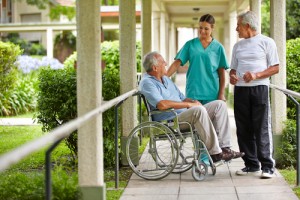 A recent study by the Henry J. Kaiser Family Foundation placed Texas 50th out of 50 states in quality of nursing home care nationwide, according to a recent article in Business Wire.  This is the third year in a row that Texas has been ranked last in nursing home care in a nationwide study, according to the article.
Naturally, this news has experienced Dallas personal injury lawyers deeply concerned. These attorneys already see too many cases each year in which negligence or exploitation result in serious injuries to an elderly or vulnerable person.
The study found that only 12 percent of Texas nursing homes qualified for a five-star rating on the foundation's quality of care scale. Texas' score is 7 percent lower than the national average.  Meanwhile, 28 percent of facilities received only one star; the national average for one-star nursing homes is 16 percent.
Even worse, 35 percent of Texas nursing homes received only one star for quality of staffing, making Texas the state with the highest percentage of one-star staff ratings in the country.  On average, according to the study, one-star nursing home staffs offer fewer than three hours of nursing staff time per resident per day, and each resident receives less than 16 minutes of time with a registered nurse (RN).
Since the staff is the front line of nursing home care, good staffs make the difference in many cases when it comes to whether residents get the care they need, or suffer the physical, mental, and financial consequences of serious abuse or neglect.
If you suspect a loved one is getting the proper care in their nursing home, don't hesitate to talk to someone.  The experienced Dallas nursing home abuse lawyers at Crowe Arnold & Majors, LLP can be reached at (214) 231-0555.