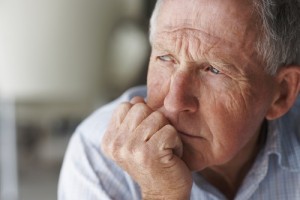 Nearly every Texas family has at least one elderly or aging family member. Many families are already making plans for the long-term care of elderly family members or are putting those plans into place with nursing home care and other services.
Part of the hard work of finding the right nursing home for an elderly loved one is finding a nursing home that uses standards and practices to guard against nursing home neglect or abuse. When families seek a good nursing home, they may wonder: How likely is abuse or neglect? How worried should we be?
Click Here to Call Our Law Office
According to the National Center on Elder Abuse, it's hard to know exactly how big the problem is. Here are some statistics that provide a national overview of the main issues:
About 10 percent of elderly participants in a recent study were reported as experiencing abuse in the previous year – but the abuse did not include cases of financial exploitation, which are increasingly common.
In one study focusing on financial abuse, 1 residents per 1,000 reported that they had been exploited financially by those who were supposed to care for them. This rate was higher than reported rates of emotional, physical, or sexual abuse or neglect.
One study estimates that only 1 in 14 cases of elder abuse are ever reported to authorities – and that this is a significant increase from the number that was reported in the past.
Call Now to Speak to an Experienced Personal Injury Attorney!
The experienced Dallas nursing home abuse lawyers at Crowe Arnold & Majors, LLP work with families, fighting to ensure their clients receive the compensation, care, and dignity they deserve. If your loved one has been harmed while in the care of a nursing home or assisted living facility, please do not hesitate to contact our firm.