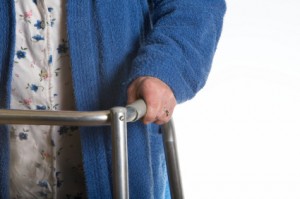 Tougher standards are resulting in lower scores for the nation's nursing homes, according to a recent article in USA Today.
The newest ratings from the federal government's Nursing Home Compare website show that nearly one-third of the 15,000 nursing home facilities ranked lost at least one star – in a five-star total system – than they had been awarded in the past. The lower ratings are partly the result of changes in the way nursing home data is gathered and measures.
Click Here to Call Our Law Office
The new rankings include information on the way nursing home facilities use anti-psychotic drugs, particularly those that have not been tested on older populations and may cause serious side effects. They also include metrics that measure staffing needs and how well those needs are met. Many experienced Dallas nursing home abuse lawyers have watched the changes with interest, concerned that families have access to the best information available on local nursing homes and the care they provide.
In the new survey, 61 percent of the nursing homes listed received lower quality of care scores than previously. In most cases, however, the decrease was too small to cause a facility to lose one of its stars. Only about 28 percent of the facilities lost one star in the overall rankings. Over 1,200 facilities fell from five-star to four-star status, and about three percent of the facilities listed lost two stars or more.
Call Now For a FREE Consultation!
About 1.4 million Americans used the website's rankings last year to compare and evaluate nursing homes. Nursing homes pay careful attention to their status in the rankings in order to improve care and draw patients and families to the facility. The Centers for Medicare and Medicaid Services (CMS) hope that improved metrics will result in better care.