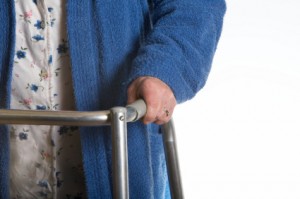 When most families think of "nursing home abuse," they think of physical or emotional abuse or neglect. While it is very important to stay alert for these types of harm to your elderly loved ones, it is also important to remember that elderly individuals are also at risk for another type of abuse: financial abuse.
Financial abuse affects elderly and disabled Americans far more than it affects younger Americans, according to the National Adult Protective Services Organization. An experienced Dallas nursing home abuse lawyer can help you take action if you spot signs of financial abuse.
Common signs of financial abuse of an elderly person include:
No Fee Unless We Win! Call Today and Speak to an Experienced Personal Injury Attorney!
Extravagant purchases the elder doesn't need or that don't make sense. These include not only purchased items but also "intangibles" like mortgages and time-shares. Check the terms of any such purchase closely to spot potential scams.
Missing valuables such as cash, checks, credit cards, or other assets, like savings bonds or paperwork for accounts and investments.
Suspicious charges on an elderly person's accounts that cannot be explained by the person's various needs or that the person does not remember making.
Unaccounted for charges on an elderly person's accounts that don't match the balances or "amounts due" on the person's medical bills, nursing home room and board charges, or other items for which the account charge is intended to be payment for the bill.
Unwillingness to discuss financial matters, which may be a sign that a caretaker is taking financial advantage of the elderly person and threatening him or her with harm unless the elderly person gives in.
Call Now to Speak to an Experienced Personal Injury Attorney!
If you suspect your elderly loved one is a victim of financial abuse, please call the experienced Dallas personal injury lawyers at Crowe Arnold & Majors, LLP today.