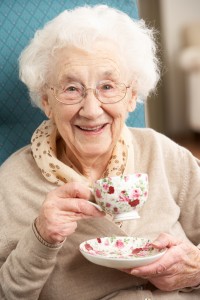 Other than being an unforgivable, deplorable act, nursing home abuse is unfortunately becoming a more and more common occurrence. At 95 years of age, Elsie Fossum checked herself into Claremont Place, an assisted living facility east of Los Angeles. Elsie passed away at that very facility, not due to natural causes but due to injuries she sustained in their care. A facility worker claimed that her death was the result of injuries from a fall, but further investigation points towards a different story. Beverlee McPherson was the nursing director of the facility at the time of her death, and she is not convinced that the cause was a fall. McPherson says that Elsie looked like she had been beaten, and that she had seen visible knuckle marks on her. McPherson believes that a worker is responsible for her death.
It has been 7 years since Elsie passed, and her family still hasn't gotten the answers that they desire. Since the funeral, no one has been charged as responsible, and her loved ones are still waiting on the California Department of Public Health for answers. Marc Parker has worked at the department for 24 years and has unsettling insight on its internal functions. Parker revealed that hundreds of cases have been left unassigned and uninvestigated due to the constant influx of new cases. He claims that pressure from the department's supervisors push the workers to close a staggering 10 cases a month, which results in sloppy, lazy investigating. The cases aren't being built, and therefore aren't getting pushed to court. Fossum's nephew cares not only for his aunt's justice, but for the hundreds of cases that aren't thoroughly investigated, or investigated at all. After catching wind of the Fossum family's situation, Marc Parker is now personally looking into her case. His persistence and work has since opened up a homicide investigation.
If you or someone you know has been affected by nursing home abuse, we urge you to contact one of our Dallas nursing home abuse lawyers immediately. Nursing home abuse is unforgivable, and here at Crowe Arnold & Majors, LLP we will fight for those who cannot defend themselves.