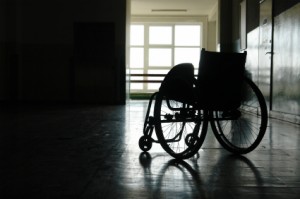 Crimes can occur anywhere, and the last place you would suspect a violent, double homicide to occur may be a nursing home. The usual negligent behavior that we hear about in the news that take place at nursing homes is usually committed by malcontent staff who prey on the weak. This case is unlike the many others because the murderer was a resident of the home. His actions are a shocking testament to life's unpredictability.
66-year-old Mike Reda has been charged on October 23rd with two counts of first degree murder, one count of felony murder, and a felony firearm possession. Around 5pm on October 20th in the Pablo David Elder Living Center in Detroit, Michigan; Reda broke into the apartment where the two victims had gathered. Reda was carrying an assault rifle, and shot and killed 59-year-old Deborah Socia and 61-year-old Maria Gonzalez. Socia and Gonzalez were both residents of the elder living community. Reda's motives are still not completely clear, but it has been concluded that the crimes were premeditated. It was speculated to be spurred by a break-up Reda thinks the women caused. Authorities say that the victims were friends with a woman that Reda had recently broken up with. Reda has been denied bail and ordered to stay in Wayne County Jail until the court hearing scheduled for October 31st at Frank Murphy Hall of Justice. Reda didn't have an attorney present at his arraignment.
This and other nursing home tragedies are all too common in this day and age, and people who cause personal injury need to be brought to justice. If a loved one is a victim of wrongful death or nursing home neglect, please contact a compassionate Dallas nursing home abuse lawyer from Crowe Arnold & Majors, LLP today for immediate legal counsel.