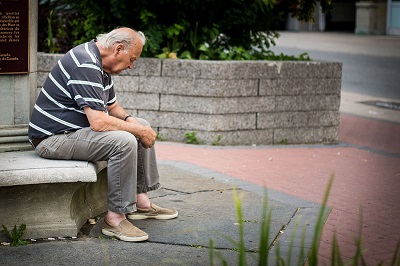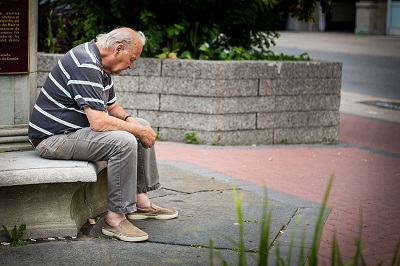 Most nursing homes are run by dedicated, highly trained staff who adhere to the highest standards of their profession. But sometimes these facilities fail in their mission, either due to understaffing, under-training, mismanagement, or outright corruption.
Yet spotting the warning signs of mistreatment is often difficult. This is especially true when it comes to elderly people, who may be in frail health and are occasionally reluctant to give voice to their abuse.
We'd like to share some common warning signs of nursing home abuse. Use this information to safeguard those you love.
Six Signs of Nursing Home Abuse to Watch Out For
Too many times, elder abuse goes tragically undetected. Other times, however, there are telltale warning signs that something is wrong. These include:
Bed sores: Poor circulation is a common consequence of advanced aging. This is why nursing home residents are supposed to be turned on a regular basis. When staff members fail to provide this care, bed sores or other skin problems may begin to appear.
Changes in the person's behavior: Be wary if your loved one seems unusually withdrawn, uneasy, or lethargic. Sometimes staff members resort to abuse or intimidation of patients, in an attempt to keep them quiet about incidents of abuse.
Irregularities in the person's medication dosages (missing or "extra" pills): This may indicate that the staff is under- or over-medicating your loved one. It can also signal that someone is stealing the person's medicines, either for their own use or to sell on the street.
Frequent emergency room visits: Especially when the reasons for the visit are unrelated to the patient's current diagnosis. Be especially alert to problems such as sprains, bruises, poor hygiene, unexplained weight loss, or dehydration.
Problems with the patient's finances: Identity theft can occur in nursing homes as well as other settings. You should demand an immediate investigation if you find unexplained charges to credit cards or suspicious withdrawals from bank accounts.
Unhygienic or unsafe conditions in the home itself: Many elderly people suffer from weakened immune systems. Others are at heightened risk of slipping or falling. Homes are supposed to safeguard their residents from these hazards. But they sometimes fail in this regard.
Click Here to Call Our Law Office
Examples of Nursing Home Abuse and Neglect
Many nursing home residents do not notify anyone of the abuse or neglect they are experiencing. This may be because of diminished mental capacity, or because they may be too embarrassed or ashamed to tell anyone, or because they may be afraid to tell anyone because they have been threatened. An Irving nursing home abuse lawyer can help investigate your case, work with law enforcement to gather evidence before it disappears or is destroyed, identify all potentially liable parties, and stand by your side every step of the way in fighting for justice on behalf of your loved one.
Some common examples of nursing home abuse and neglect include the following:
Physical abuse such as pushing, slapping, or hitting
Sexual abuse or assault which may involve improper touching or worse
Emotional abuse such as insulting, humiliating, or instilling fear in the patient
Verbal abuse such as excessive yelling or scolding
Psychological abuse such as words or non-physical actions intended to hurt, weaken, manipulate, or scare the patient
Financial exploitation or abuse such as stealing money or using the patient's credit card without permission
Severe malnutrition or neglect, such as not providing sufficient food and hydration or not turning bed-ridden patients frequently enough
Social isolation such as not allowing the patient to mingle with the other residents or see visitors
Why Does Nursing Home Abuse and Neglect Happen?
Many nursing home employees are ethical and take pride in helping people who need it most. However, there are some nursing home staff members who intentionally take advantage of these vulnerable residents, while others may mean well but fall short in their efforts for a variety of reasons. Here are some common causes of nursing home abuse and neglect:
Nursing homes in Irving TX may be chronically understaffed, so it may be impossible for even the most well-meaning and hard-working employees to provide adequate care for each resident.
There is often a high rate of staff turnover in elder homes. This means that there may be periods of time where a staffing shortage impacts the quality of care your loved one receives.
Some nursing homes do not have the resources to maintain the standards of cleanliness or care required of them.
Due to the high rates of staff turnover, new employees may be forced to begin working without being properly trained.
Nursing home patients may be vulnerable to manipulation or deception, and can be perceived as easy targets for theft or financial fraud
What to Do If You Suspect Abuse
Get in touch with an Irving nursing home abuse lawyer today if you fear that your loved one is being mistreated. Quick action is essential, both for their well-being and your own peace of mind.
How do you choose the right law firm to handle the matter? We invite you to consider Crowe Arnold & Majors, LLP when exploring your options regarding abuse or neglect at nursing homes in Irving TX. We have the investigative resources needed to uncover the truth and fight on your behalf for fair and full damages. Should the other side refuse to cooperate, we're not afraid to go to court.
No need to worry about paying out-of-pocket fees, since we work on contingency, and we collect no fees unless your case prevails.
Contact us today to schedule your free consultation with an Irving personal injury lawyer. We're available online or by phone. When things go wrong at an Irving nursing home, we can help to make them right.