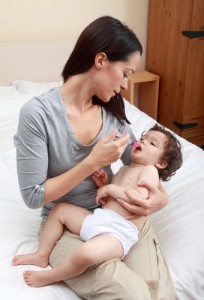 We want to keep you aware of potential food poisonings to protect you and your loved ones from serious health issues. For instance, the makers of Motrin are voluntarily recalling about 200,000 bottles of concentrated drops for infants over potential contamination with tiny plastic particles, which could lead to food poisoning.
Johnson & Johnson is also asking retailers to remove the recalled product from the shelves and asking you to stop using the infant drops if you have a bottle that is part of the recall.
Foreign materials of tiny plastic particles about the size of a poppy seed were identified in a different product lot during manufacturing. Officials determined that the particles originated in a shipment from a third party supplier of ibuprofen, the active ingredient in the recalled product.
The possibly tainted recalled products are half-ounce bottles of Berry Flavor "Concentrated Motrin Infant Drops", which is used for children ages two and younger, with the lot numbers: DCB3T01, DDB4R01 and DDB4S01..
If you or a loved one were ever the victim of food poisoning, you deserve justice and compensation for your physical and emotional trauma. Contact the Texas food poisoning attorneys at the Law Offices of W.T. Johnson today and set-up your free, no-obligation consultation.