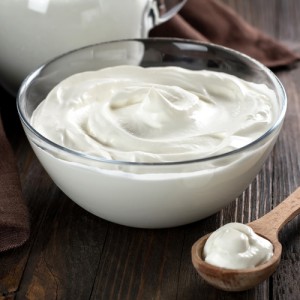 Chobani says it's recalling some of its Greek yogurt cups that were affected by mold, which was prompted by reports of food poisoning by some customers. A week before Chobani had asked stores to start pulling the yogurt cups off the shelves since some of the yogurt cups were swelling and bloating.
Chobani said that most of the affected products have already been pulled from shelves. They stated that the affected products came from its Idaho facility and represents less than 5 percent of its total production.
The company stated that the problem was caused by a type of mold that is commonly found in dairy environments. But Chobani announced that the issue has been fixed and that the mold became a problem because Chobani doesn't use preservatives in its products.
If you have Chobani yogurt in your fridge, if the containers are marked with the code 16-012, and have expiration dates Sept. 11 to Oct. 7 than they are part of the food recall, and you might get food poisoning if you consume them. Mold on dairy products could produce metabolites that can be seriously toxic to some individuals
If you or a loved one have experienced food poisoning due to a negligent company, you deserve justice and compensation for your physical and emotional turmoil. Contact the Dallas food poisoning attorneys at the Law Offices of W.T. Johnson today and set-up your free, no-obligation consultation.