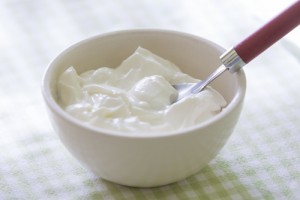 Last week we shared with you the recent recall of Chobani greek yogurt. To keep your family updated about developments in this food poisoning case, we wanted to share that the Food and Drug Administration has so far received 89 reports of food poisoning from Chobani yogurt.
The food poisoning symptoms include nausea and cramps after eating the yogurt. The FDA is working with Chobani to hasten the recall to make sure all the tainted yogurt is off the shelves.
Chobani sent orders to grocery stores throughout America last week to destroy 35 yogurt varieties reported to have been contaminated by a mold associated with dairy, fruits and vegetables.
Most of the affected yogurt on shelves has been destroyed. But if you have some at home, yogurt cups that are tainted have the code 16-012 and expiration dates Sept. 11 to Oct. 7.
Public health officials said the moldy yogurt was not a public health threat, but Chobani stated last week that the mold can act as an opportunistic pathogen for those with compromised immune systems.
The company shared that it has identified the source of the issue in the plant that caused the food poisoning, and have taken action to prevent it from happening again, but haven't given specific details.
If you or a loved one were a victim of food poisoning due to a negligent company, you deserve compensation and justice for your physical and emotional turmoil. Contact the Texas food poisoning attorneys at the Law Offices of W.T. Johnson today, and set-up your free, no-obligation consultation.